Patriots rally to stun Falcons in Super Bowl thriller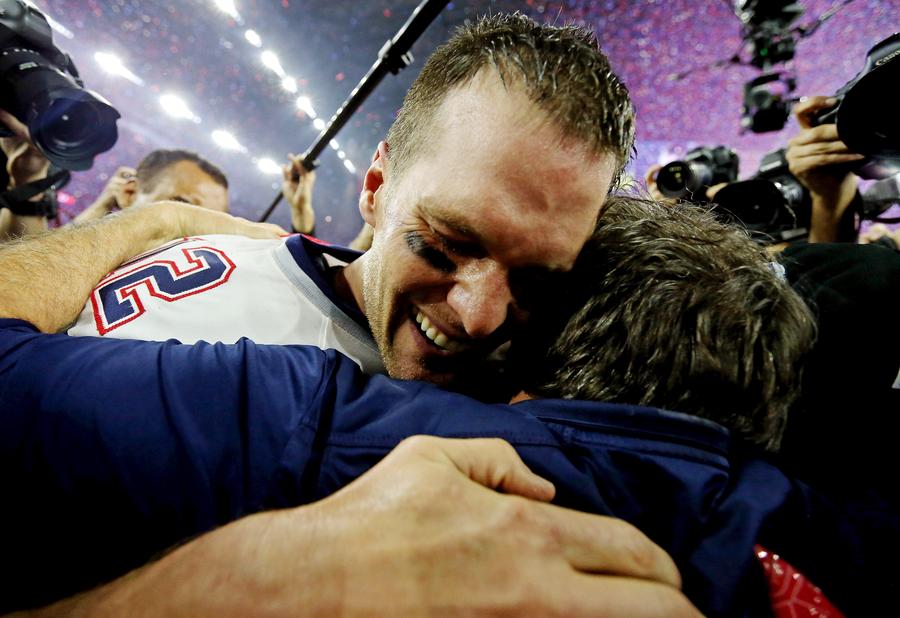 New England Patriots head coach Bill Belichick and quarterback Tom Brady (12) celebrate after beating the Atlanta Falcons during Super Bowl LI at NRG Stadium in Houston, Feb 5, 2017. [Photo by Matthew Emmons-USA TODAY Sports via Reuters]
Brady was also named the Super Bowl's most valuable player for the fourth time in his illustrious career while the Atlanta Falcons were denied a maiden NFL title.
"We all brought each other back," an emotional Brady said as a shower of confetti fell on the field inside NRG Stadium. "We never felt out of it. It was a tough battle."
"They (Atlanta) have a great team, I give them a lot of credit. We just made a few more plays than them."