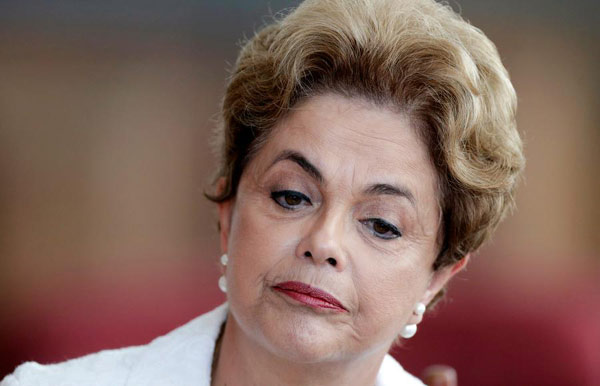 Suspended Brazilian President Dilma Rousseff attends a news conference with foreign media in Brasilia, Brazil, May 13, 2016. [Photo/Agencies]
POLITICAL CRISIS, RECESSION
In May, Brazil's senate voted to begin an impeachment trial against President Dilma Rousseff for her alleged manipulation of government accounts. A verdict is not expected to be given until after the Olympics, averting the threat of a major distraction from sport's showpiece event.
Political turbulence has coincided with a massive corruption scandal at state-run oil company Petrobras that has tipped Brazil into its worst economic recession in decades.
Rio has been among the states hardest hit by the crisis. Last month, governor Francisco Dornelles declared a state of financial emergency, saying public services faced "total collapse" and warning that commitments for the Games might not be honored.
Rio de Janeiro's city government and Rio 2016 organizers later eased concerns about the Olympics, saying the state's woes would not impact the Games.