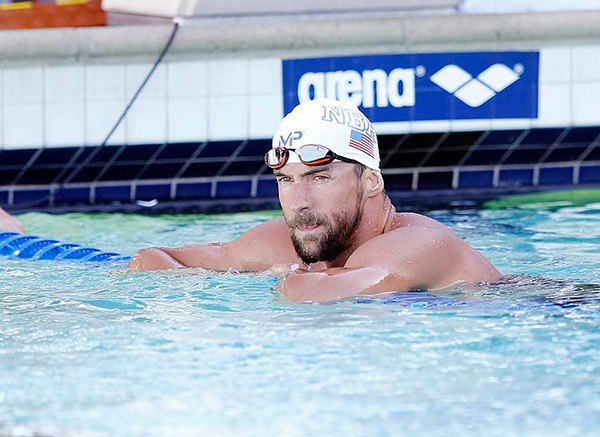 Michael Phelps (USA) won the Men's 200IM championship in a time of 1:59.39 during the Championship Finals of day four at the George F. Haines International Swim Center in Santa Clara, California, in this June 21, 2105, file photo. [Photo/Agencies]
WASHINGTON - American swimming star Michael Phelps grabbed a win in the men's 200m freestyle at the Mesa Pro Swim on Thursday.
Phelps made a low key start at the competition, but the 200m win was a confidence booster in an event he's found tough in his comeback.
"I swam that like I used to always swim it," said Phelps, who smashed the 200m free world record and made it one of his eight gold medals at the 2008 Beijing Olympic Games.
"I kind of just stepped on the gas in the first hundred, and that's when I swim my best 200 free."
The 18-time Olympic gold medalist just missed out on qualifying for the championship final in the event.
His winning "B" final time of 1:48.21 would have given him bronze in the championship race won by Conor Dwyer in 1:46.61.
"I think the biggest thing I had tonight is I was able to get confidence back in that race," Phelps said. "I haven't really swum that race well in a long time."