LONDON - Still remember the warm-hearted British athlete who helped injured Chinese 110m hurdler Liu Xiang limp off the track at the 2012 London Olympic Games?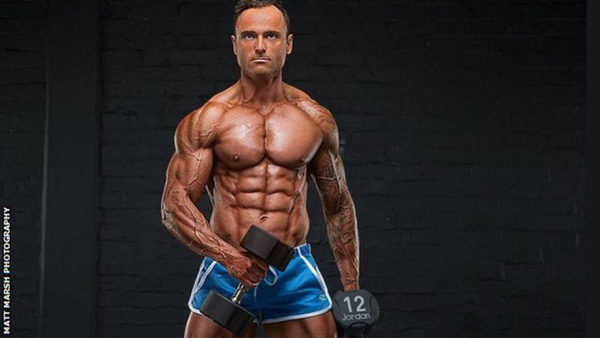 Andy Turner is the third fastest 110m hurdler in British history.  [Photo/Agencies]
Andy Turner, the third fastest 100m hurdler in British history but having never won an Olympic medal, now became a champion bodybuilder.
The 35-year-old recently made his bodybuilding debut and was crowned the Miami Pro champion in the over-35s category.
Turner admitted in a BBC interview that after retiring, he yearned to fill a "big void" and his brother Garry became his inspiration.
"I need something to focus on and seeing my brother do it gave me inspiration," the 2011 world bronze medallist explains to the BBC.
The father of three soon saw transformation on him after months of heavy lifting and dieting as the lean 77kg hurdler turned into a stronger and 20kg heavier figure resembling the physique of an action movie hero.
On April 17, Turner will again step on stage to pose and flex. The competitiveness which had disappeared on retirement has slowly returned as he prepares to line up against the professionals.
"I really want to do well in this competition, to see if I can take myself further. It's more for me than anybody else," says Turner. "I'm a dog with a bone. I get bored of things eventually but for the time being I'll give it everything."