BUENOS AIRES - Argentinean President Mauricio Macri on Monday expressed his admiration for football superstar, Lionel Messi, adding that he would pick Messi over Diego Maradona for regular games.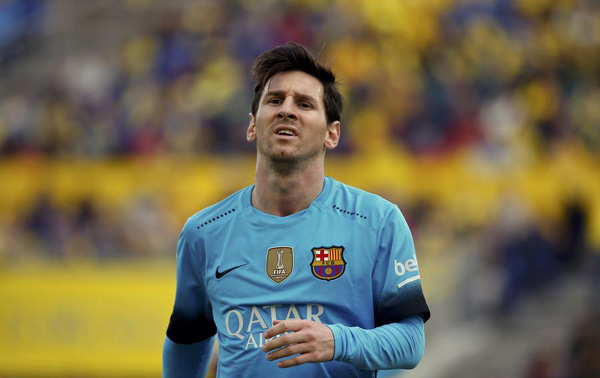 Barcelona's Lionel Messi reacts during match.  [Photo/Agencies]
"For a big final, I might pick Maradona, but to play every Sunday, I would go with Messi," said the president in an interview with French media, France 24 and Radio France International.
The interview happened on Monday, ahead of the visit of French President Francois Hollande to the country.
Macri's opinion may be controversial as Maradona is considered one of the finest players of all time, alongside Pele and Zinedine Zidane.
However, Messi's recent performances with Barcelona are elevating toward that pantheon of champions.
The forward, 28, has scored 301 goals in 335 games for Barcelona and 49 goals in 105 games for Argentina. Nevertheless, one thing separates him from the likes of Maradona and Pele.
As of yet, Messi has never won a World Cup for Argentina, which Maradona did in Mexico 1986.
Messi came close when he led Argentina to the final of Brazil 2014, but lost in the final by 1-0 against Germany.