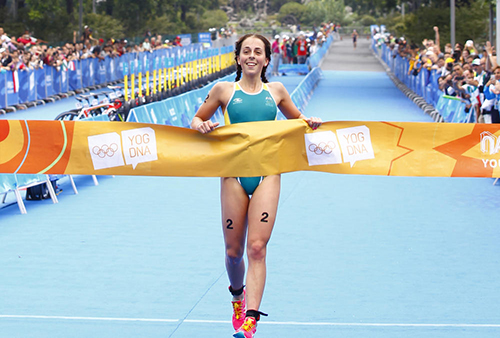 Australia's Brittany Dutton crosses the finishing line to win the women's triathlon on Aug 17, 2014. [Photo/nanjing2014.org]
NANJING, China - Brittany Dutton of Australia took the first gold medal of the 2nd summer Youth Olympic Games by winning the women's triathlon Sunday morning.
Dutton placed first in 42 minutes and five seconds, beating Amber Rombaut of Belgium and Minami Kubono of Japan to second and third respectively.
The Games, running till Aug. 28, features 222 events in 28 sports for more than 3,700 athletes aged between 15 and 18.