Former Lyon manager Alain Perrin is slated to become the new head coach of the Chinese men's national football team, sources said on Tuesday.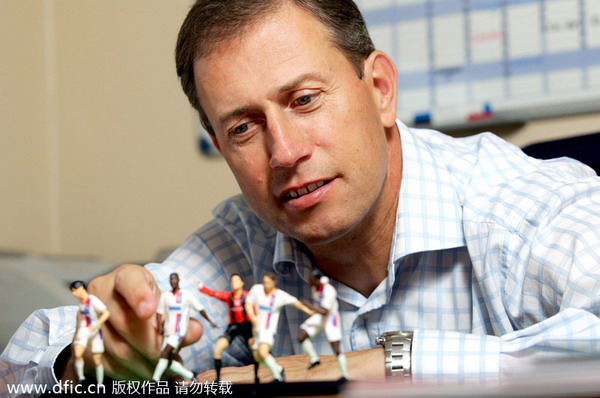 File photo of Alain Perrin. [icpress.cn]
The appointment was confirmed on Wednesday morning by Yu Hongcheng, vice chairman of the Chinese Football Association.
Perrin will take over the helm from interim coach Fu Bo, who has been in the post since the departure of Jose Antonio Camacho in June. The Spaniard was sacked because of the team's lackluster record.
Perrin, 57, edged out other candidates by accepting a lower salary offer of no more than $1 million, according to insiders.
Yu added that the French will meet players in Qingyuan, Guangdong province on Thursday, and fly to Dubai with the team in preparation for their 2015 Asian Cup qualifier against Iraq.
Perrin began his coaching career at AS Nancy in 1983, with a lengthy resume that includes some big clubs such as Marseille (02-04), Portsmouth (05), Sochaux (06-07) and Lyon (07-08). He spent the last four years as manager of four teams in the Gulf area.