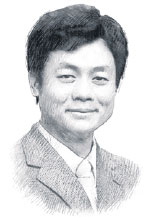 Being the host of several major events including the Shanghai-based Conference on Interaction and Confidence-Building Measures in Asia, and the Asia-Pacific Economic Cooperation week in Beijing, China has given full play to its diplomacy at home this year.
Both the security-oriented CICA and the APEC meetings focusing on the regional economy reflected China's active participation in global governance. The former incubated the China-proposed new security concept for Asia, while President Xi Jinping promoted the Free Trade Area of the Asia-Pacific at the APEC meetings.
Connectivity has played a central role in China's contribution to global governance this year. At last month's G20 Summit in Brisbane, Australia, Xi made a speech that highlighted the significance of infrastructure in better connectivity. According to Xi, China supports the G20 establishing a global infrastructure hub and the World Bank establishing a global infrastructure fund.
More specifically, China is contributing to global infrastructure with its initiatives of the Silk Road Economic Belt, the 21st Century Maritime Silk Road, the Asian Infrastructure Investment Bank and the Silk Road Fund.
China is clearly willing to boost the world's economic recovery with increasing investments and cultural exchanges.
In an institutional sense, the Beijing-led FTAAP, if successfully negotiated, will put an end to the economic fragmentation in the Asia-Pacific region. The co-existence of the US-led Trans-Pacific Partnership Agreement and the Regional Comprehensive Economic Partnership favored by China is feasible if both jointly serve the more inclusive FTAAP.
In general, China's leading role in global governance lies in its "titles" - the world's second-largest economy, biggest developing country and emerging power, and the historical nation of profound oriental culture.
On the one hand, the global community needs wise propositions and solid support from a rising China; while on the other, the country's active contribution allows not only itself but also developing countries as a whole, to have a better say in governing world issues.
By pushing for the landmark climate change agreement between Beijing and Washington during this year's APEC conference, a code of conduct for the South China Sea at the Association of Southeast Asian Nations Summit, and the institutionalization of the G20 in Australia, China is becoming more confident in having its say in global governance.