How does it feel to take the high-speed train in China?
foreignchinese (Malaysia)
I have tried China's bullet train. Smooth and the ride is so comfortable. However no smoking allowed. I'd rather take those green trains where it takes forever to reach your destination. But then the countryside view is refreshing.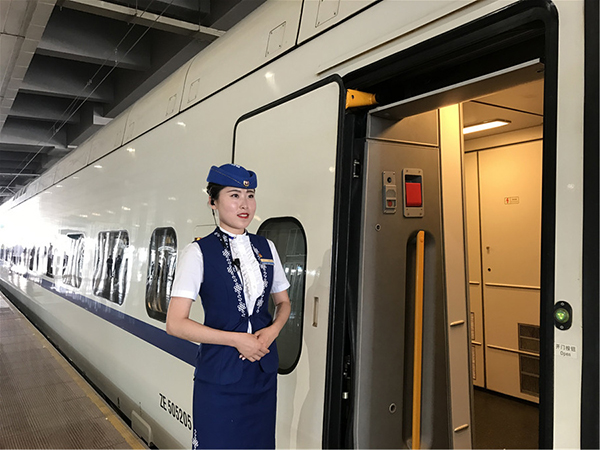 The first high-speed train running through Inner Mongolia autonomous region launches service on Aug 3, 2017. [Photo by Yuan Hui/chinadaily.com.cn]