Touching China -- High-speed Train welding master
Li Wanjun, who works at CRRC Changchun Railway Vehicles Co., Ltd., is an outstanding representative of the first generation of high-speed train staff in China.
He has grown from an ordinary worker into a welding expert through the past 30 years of work and was listed among the "people who moved China in 2016", which was announced on Feb 8.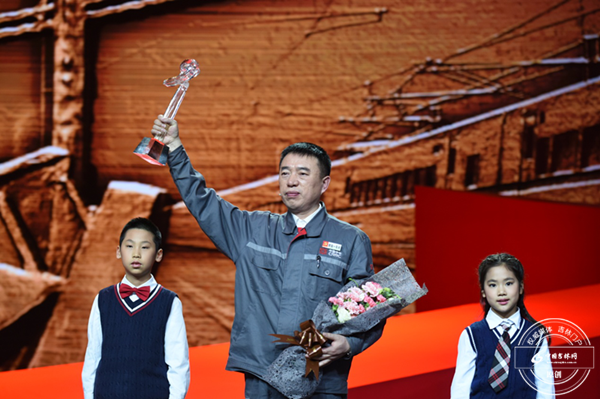 Li Wanjun accepts the "Touching China" award as one of the "people who moved China in 2016", on Feb 8. [Photo/chinajilin.com.cn]
"Only by hearing the welding sound can I recognize which part is not well-welded," Li said.
Li entered the company in 1987 after graduating and was sent to the welding workshop. Welders had to wear heavy clothes and carry a welding gun which shoots out a 2,300 degree Celsius flame. Every time he walked out of the workshop, Li was drenched in sweat.
Li practiced hard and constantly looked for ways to improve his welding skills, and started to win skill competitions after his second year at the company.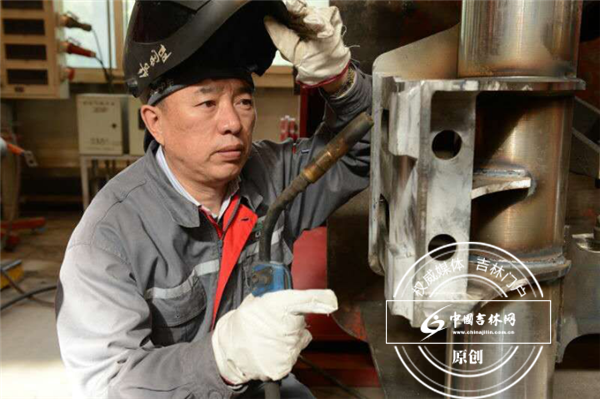 Li works on a steel tube with a welding gun. [Photo/chinajilin.com.cn]