Price hikes should deliver better service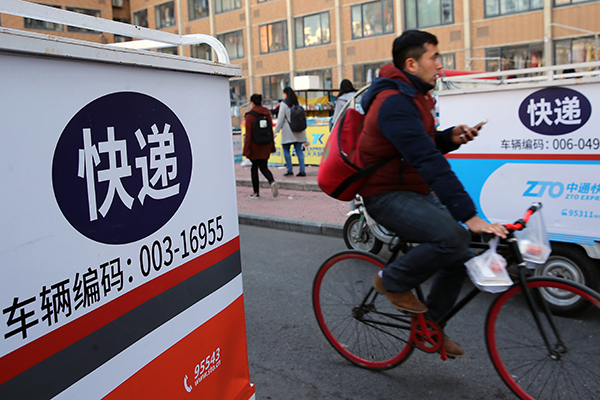 Express-delivery tricycles with eight-digit registration numbers are seen in Beijing on Dec 2, 2016. [Photo/China Daily]
WITH NOV 11, the country's biggest shopping carnival, on the horizon, three express delivery companies have announced they are raising their prices. The other express delivery companies are expected to follow suit and raise their prices as well. Qianjiang Evening News comments:
The reasons offered by the express delivery companies to defend their price hikes are the same: rising costs in labor, packaging and transportation.
All these costs have indeed risen over the past several years, which has reduced the profit margins of the delivery companies, and there have long been calls from within the industry for prices to be raised.
However, while increasing their prices, the express delivery companies should also raise the quality of their services.
Over the past two months alone, there have been reports about employees stealing goods from the packages they deliver, being aggressive when customers complain, and even some deliverymen sexually assaulting female customers. All these wrong deeds must be corrected and the delivery companies should strengthen their supervision over their employees to provide better services to customers.
At the same time, as delivery work is a physical labor and most of the delivery men and women work very hard under difficult conditions, they deserve to get a bigger share from the cake of the express delivery industry.
The express delivery companies will have more revenue in hand after raising their prices, and we hope they will also raise the pay for their employees.
That is also a way for them to improve their services because by offering higher wages the express delivery companies will be able to recruit better-performing employees.