National parks plan prioritizes protection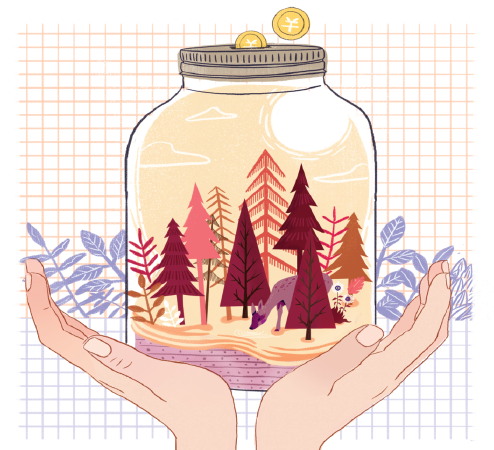 SHI YU/CHINA DAILY
Editor's note: A document setting out a plan for the country's national parks was released on Tuesday. Five experts share their views on the plan and its likely effects. Excerpts follow:
The integrity of ecological systems is the priority
At the 37th meeting of the Central Leading Group for Deepening Overall Reform on July 19, which was presided over by President Xi Jinping, a comprehensive plan for the national park system was officially passed in line with the package of relevant pilot reforms implemented since the third plenary session of the 18th CPC Central Committee.
On the basis of China's nature preservation practice and the successful efforts in other countries, the plan prioritizes protection and supervision while pursuing institutional innovations.
The plan calls for systematic efforts to protect the countries' national parks, with the participation of all parties concerned and the scientific setting of standards. The complexity of ecological systems means tailored measures and caution are needed in the implementation of the national park system.
China has good reason to emulate the success of other countries in this regard. It should also heed different voices at home when it comes to the defining of the areas of national parks, their ownership and management.
The comprehensive plan set out makes clear the priority for national parks is to preserve the integrity of ecological systems, and their other functions include environmental education and scientific research. The plan also maps out how the central government will gradually attain sole ownership of national parks, ruling out potential conflicts of interests.
Wang Yi, deputy director at the Institutes of Science and Development of the Chinese Academy of Sciences
Lessons of past mistakes must be heeded
China's national parks are expected to protect large swathes of land that are of enormous ecological value. Previous pilot programs have included wild pandas, Siberian tigers and the Sanjiangyuan region, the source of the country's three big rivers-the Yangtze, the Yellow and the Lancang. Other rivers and mountains may join the national parks program in the near future, which will help boost the nation's image and public appreciation of the country's natural resources.
To avoid national parks from being overexploited, their day-today management and natural resources should be in the hands of the central government. Past mistakes in running natural parks, many of which have become either amusement parks or tourist resorts due to their profitability-driven management, must not be repeated.
For instance, admission to national parks cannot be priced too high, while the entry of soldiers, students, seniors and those with physical impairments should be free. Volunteers are also encouraged to partake in the operation of national parks.
Yang Rui, a professor at Tsinghua University.