Growing importance of Chinese contemporary art in global landscape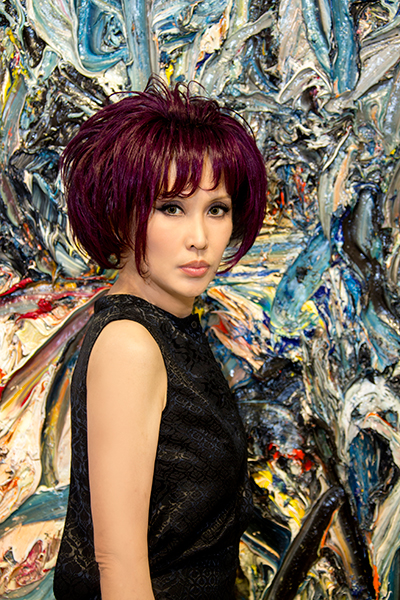 Pearl Lam. [Photo provided to chinadaily.com.cn]
Art has always had an important place in my heart. After I graduated, all I knew was that I didn't know what to do. I did not want to be controlled by my job and I didn't want to join the family business, which spanned from manufacturing to retail to hotels.
I had a strong passion for art, so I thought the best thing to do is to start a business, a gallery, which is totally independent from my family. When I first started the business the only way I could survive was to host pop-up events in Shanghai, so that's how I began. What saved me is that when I was in China, I had the opportunity to meet with artists. My eyes were opened to Chinese culture and the Chinese contemporary art world. At that time, I knew basically nothing about Chinese contemporary art. When I first went to China, I couldn't even speak Mandarin. That all changed when I met the artists and when I learned Chinese. Through a lot of speaking to people and researching, I started to understand more about Chinese culture. And when I knew about Chinese culture, I felt that I must do something to engage with and support this culture.
When I started the business, there wasn't much of an art market here. In the 90s, when I did the first pop-up show in Hong Kong, a lot of people didn't understand what I was doing. I was condemned of being frivolous and not being serious about anything. It was a difficult period.
However, the emerging China art scene was very interesting. This was the period when China started to grow. The artists were not creating art for the market or for commercial reasons, but for themselves. They truly believed in what they were doing and that was fascinating to see. It was only after the year 2000 that more foreigners starting going to China, including collectors who started buying Chinese art. The Chinese art market began to grow on an international scale in 2011 - all of the sudden, everyone wanted to have a piece of China's culture and this could be seen in the Chinese art world.
Chinese art began to appear in auctions in Europe, with high valuations, and the world turned its attention to Chinese art. Much of the interest was driven by art being exported from Chinese mainland to Hong Kong, US and Europe, as well as appearing in museums around the world. From 2001, there also started to be more interest from local Chinese mainland collectors.
When the Chinese art market began, the most fascinating thing was working with these artists who were creating works because they loved it, and not for commercial reasons. They weren't making it for the market, because there was no market.
This is in contrast to the increasing focus on art as an "asset class" in recent years. A lot of banks are looking at putting money into art and advising their clients to put a section of their capital into art. However this can be problematic – in the art world, we are very against treating art as a commodity.
First, this can destroy an artist's career. If the art world is purely commercial, then works going to auction have less chance to be collected by international museums or have shows in international museums. Second, if you go in thinking you can buy an artwork and flip it to the market for a profit, you will never get there and it will hurt the artist. Looking at art in a fulfilling way, it should be held for years, shared with family and used to build a legacy.
This also speaks to the importance of public art and non-profit art initiatives. It is essential to have public art, as a way to bring art to the local community and facilitate people's experiences with art. This is an opportunity to educate and promote the market about our contemporary culture as China increasingly holds an important place in the global art community.
The author is the Founder and Owner of Pearl Lam Galleries.