Is mahjong gaining popularity worldwide?
foreignchinese (Malaysia)
This is one game that is very fascinating. My first trip to northern China and I checked into a nice decent hotel. Next door to my room was another room that was occupied. Believe it or not - the Chinese actually checked into a hotel to play Mahjong! In my part of the world, which speaks mainly Cantonese, they shout "Pong." Not sure what it is but must mean something good. They shout so loud that houses 3 blocks away can even hear the rumble.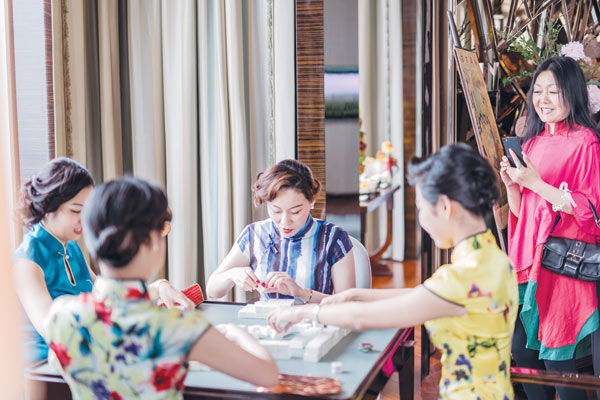 A quartet of qipao-clad women highlighted the collaboration between Ritz-Carlton Pudong and a famous Shanghai tailor at the 10th International Luxury Travel Market Asia event. [Photo provided to china daily]