Interview with Ms Yeah: How China's newest internet sensation caught the world's attention
By Song Jingyi and Arianna James(Chen Qianru)(intern) | chinadaily.com.cn | Updated: 2017-08-10 14:37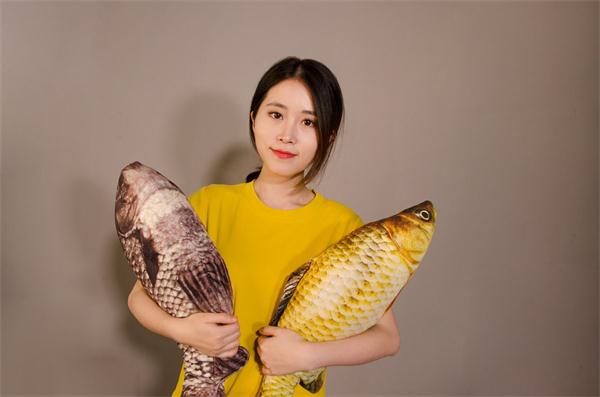 Ms Yeah
Editor's note: Ms Yeah is not your typical chef. Her videos of her using office equipment to make edible dishes have gone viral at home, in China, and abroad.
Although she does not speak or explicitly crack jokes in her videos, Ms Yeah's innate sense of humor is amusing. It certainly helps that she's naturally deadpan in her videos, as her colleagues sit unperturbedly beside her while she conducts her absurd stunts, such as Ms Yeah's video on making Chinese pancakes with a computer case.
But amidst an endless stream of internet content, how does someone stay original? How did Ms. Yeah become so popular among youngsters abroad? Most importantly, why is she just so weird and wonderful?
Over an interview on WeChat, Ms. Yeah told chinadaily.com.cn that she was, as her Instagram bio states, a walking recipe from Mars.
Food without borders
1. chinadaily.com.cn: How did you come up with the idea to cook using office supplies?
Ms Yeah: Even before making the videos, I experimented with alternative cooking methods in the office. For example, I used a hot kettle to cook dumplings.
One day, I saw a male colleague using an electric iron on his shirt and somehow it made me think about how people cooked beef on electric grills. I saw this in a video which circulated Weibo, China's Twitter-like social media, and I wondered if I could instead cook beef slices by directly placing an electric iron onto them. That is how I came up with my first video idea.
2. chinadaily.com.cn: How did you manage to get your videos to go viral?
Ms Yeah: Getting so much international attention completely exceeded my expectations. Some videos did far better than others, especially the 'cooking hot pot using a water dispenser' video. The clip was kind of the catalyst, leading to a surge of new followers and subscribers on both Facebook and Youtube.
I think the reason my videos get so much attention is because the recipes I make are mostly traditional Chinese meals – that, and the limitless creativity of DIY intrigues people. No matter where you're from, food is an international language and everyone loves it.
I've found that international viewers, in particular, are extremely interested and invested in creative videos. My videos focus on the creative process and the journey of actually creating things. Many companies who were interested in sponsoring my videos have approached my team, but we have said no to quite a few as we want to keep creativity the heart of our projects.
3. chinadaily.com.cn: How do you maintain your originality?
Ms Yeah: We aren't worried about what to do. In our group meetings, we often brainstorm and every single time ten or more ideas will come from it. We are a result-oriented bunch, and we immediately focus on how we can execute an idea and the logistics behind it; we don't waste time on hesitation or doubt.
My co-workers and friends have also given me a lot of inspiration. If they see something that's interesting or come across a creative article, they'll always send it to me. Creative inspiration always comes from life itself.
In the future, I hope to interact more with my followers and viewers, and let them suggest some fun and interesting ideas they would like to see!
4. chinadaily.com.cn: Do you have advice to someone looking to go viral globally?
Ms Yeah: Well, my first suggestion would be to try and overcome the challenge that a different language might pose to viewers. If a viewer can read subtitles, but not understand the language spoken, this might end up influencing their interest in your content.
Secondly, short clips and videos need to have quick and solid pacing to catch people's attention. Content needs to be creative and topics need to be intriguing.
My last point would have to be for influencers to increase their interactions with their followers. This will help them understand their international audience even better.