Asian nations' role vital to initiative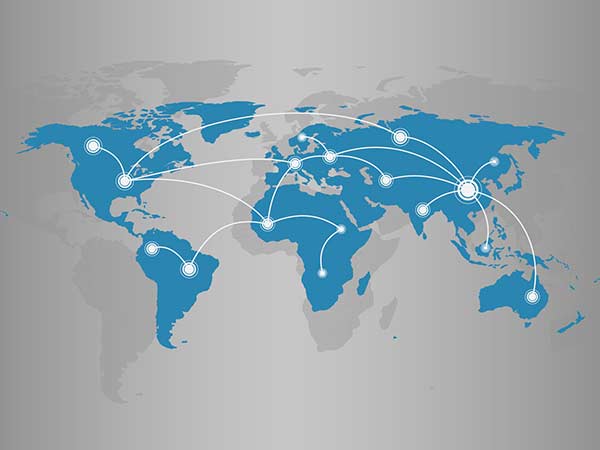 By Long Guoqiang, DRC
The support of Asian countries is crucial to China reshaping the Asia-Pacific regional order, which has been dominated by the United States. Despite the many political and strategic differences between Beijing and Washington, China has developed into a global power based on its growing economic, political and military strength, and its rise will help improve the regional and global order.
But China's national strength is yet to be proportionally translated into its global influence. Most Asian countries have welcomed China-proposed Belt and Road Initiative, the Silk Road Economic Belt and the 21st Century Maritime Silk Road, because it is expected to boost their respective economies. Still, many of them are cautious about regional security because of China's increasing national strength and engagement in regional and global affairs.
The changed attitudes of the Philippines and some other countries that have territorial disputes with China in the South China Sea can hardly be interpreted as Beijing having the capability of setting the security agenda for the Asia-Pacific region. Instead, those countries' changed attitudes can be seen as a prudent move to safeguard their own national interests in order to bargain with the US.
Thanks to China's unprecedented economic growth over the past more than three decades, its diplomacy has focused more on trade and economic relations, and less on political and strategic leverage. As a result, despite being the biggest trade partner of most Asian countries, China is far from being their first choice when it comes to political and military cooperation, which reflects the "dualistic pattern" of Asian countries when it comes to economic and political relations. The imbalance in China's national strength and its impact on international and regional relations is also affecting the development of the Asian economy, as Washington consolidated its alliances by excluding China from US-dominated regional cooperation mechanisms, such as the Lower Mekong Initiative, or has been trying to dilute Beijing's influence in regional arrangements such as the Regional Comprehensive Economic Partnership, by enlarging regional cooperation mechanisms with its allies.
The Belt and Road Initiative, which highlights Asian countries' strategic position and is aimed at intensifying regional economic integration, also symbolizes the change in China's promotion of its national strength and soft power. To expand its influence, China has to compete with the most powerful country, the US, which has been upgrading its defenses in the Asia-Pacific region thanks to its military superiority and a far greater say in international relations.
The Asian countries, if they support China's peaceful policies, and the strategic resources China has invested in international relations can narrow the strategic gap between Beijing and Washington. Chinese culture, which is being appreciated across the world, especially in East Asia, can play a significant role in expanding China's influence through the implementation of the Belt and Road Initiative.
Besides, convincing Asian countries of the need to help China spread its win-win cooperation strategy can work better than defense policies and deterrence mechanisms, because it can convince even small and medium-sized states that they have considerable power to enhance or damage the major nations' strategic policies. But the key reason for China occupying the center stage in Asia in the long run is to bridge the gap with the US in terms of political and military influence, as well as to maintain an edge in economic development.
The author is a researcher on Asian economic studies at Chinese Academy of Social Sciences.