Digital Belt and Road to Europe boosts trade and tourism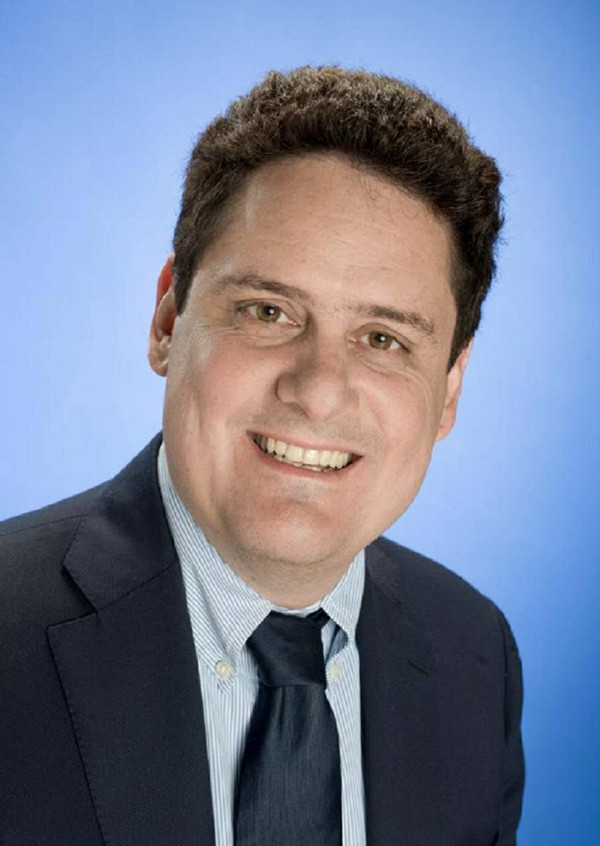 ChinaEU president Luigi Gambardella / Photo provided to chinadaily.com.cn
The digital industry, including fifth generation mobile networks, are among the most promising areas for cooperation between Europe and China as part of the Belt and Road
Initiative
, the ChinaEU business association says.
ChinaEU president Luigi Gambardella told China Daily website that 5G is a faster wireless broadband with a speed at least 1,000 times the 4G network.

It enables the connection of all possible electronic devices and makes new services like driverless cars possible.
"5G constitutes a technical revolution that will change people's lives greatly. I hope those countries cooperate to design and implement smart 5G cities across the Silk Road," Gambardella said.
To Gambardella, investment in 5G is much cheaper than pouring money into physical infrastructure and it could boost the process and implementation of other infrastructure.
Therefore, he suggested that more investment and multilateral cooperation should be dedicated to reinforcing the rollout of digital infrastructure and IT tools to support 5G.
China is expected to launch a commercial operation of 5G mobile networks in 2020, and to realize a large-scale application in 2022 or 2023, Wang Zhiqin, an expert with the Ministry of Industry and Information Technology said last September.
Such a network will facilitate online trade and e-commerce between China and the EU, Gambardella said.
According to data from the Ministry of Commerce, cross-border e-commerce turnover in China has grown by about 30 percent a year from 2008 to 2015. In 2016, total turnover reached 6.3 trillion yuan.
Using the China-Europe rail network, a crucial part of the Belt and Road Initiative, online retailers have cut the time transporting auto supplies from Germany to Southwest China by half, compared to sea routes. It now takes just two weeks.
China now has express freight services to 28 European cities. Since March 2011, more than 3,500 trips have been made, and the figure is expected to rise to 5,000 by 2020.
By 2020, trade volume through cross-border e-commerce will account for 37.6 percent of China's total exports and imports, making it a significant part of China's foreign trade, research agency CI Consulting predicted.
Cross-border e-commerce cooperation has brought China and countries involved in the Belt and Road Initiative closer, and the benefits will extend not only to trade, but also to sectors such as the internet and e-commerce, according to a DT Caijing-Ali Research report.
Apart from online trade, Gambardella believes there is huge market for EU-China online tourism.
In July 2016, Premier Li Keqiang and President of the European Commission Jean-Claude Juncker announced that 2018 will be the EU-China Tourism Year.
The first business matchmaking event was organized by ITB China in Shanghai in May, enabling 100 EU tourism operators to look for Chinese buyers and partners.
The number of Chinese tourists to Europe is expected to rise to up to 5.5 million in 2017, according to a report released by the Chinese Tourism Academy with HuayuanTour and Ctrip.
According to Ctrip and Huayuan Tour, bookings by Chinese tourists in Europe surged 103 percent year-on-year, in the first quarter of 2017.
In the first quarter of 2017, 60 percent of those who signed up for European tours did so through mobile devices, a huge increase from 2016. At present, Ctrip has nearly 15,000 European tour products and all are available through online booking, including pre-arranged tours, free tours, cruise tours, study tours and customized tours.
The internet has largely contributed to self-organized holidays and independent travel, which leads to an increasing number of people using online booking for their trips. Mobile devices have become the prevailing way to access information, products and services before and during trips. By enhancing access to cheap high speed internet, this will open up further possibilities for online tourism, Gambardella said.