Technology in the interest of justice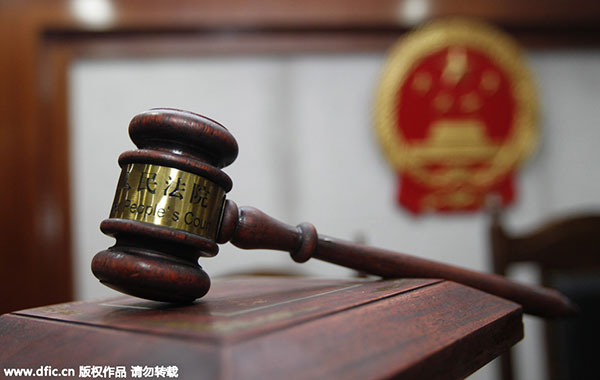 A gavel in a court. [Photo/IC]
THE DEEPENING REFORM OF THE JUDICIAL SYSTEM is being accompanied by the application of modern technology. Shanghai, for instance, has developed an auxiliary case handling system, known as the 206 system, that seeks to bring the exercising of judicial power under uniform standards by flashing a "red light" if there is any mishandling of cases. Thepaper.cn commented on Wednesday:
Based on the analysis of the 591 homicide cases in the city over the past five years, the 206 system has, for the first time, established uniform standards for the data handling systems of the public security, procuratorial and judicial organs.
In the future it is expected to have 20 functions that will help the judicial authorities decide which suspects should be arrested and on what grounds they should be charged.
The use of the 206 system is expected to make it easier for courts to follow the same standards for accessing the evidence without abusing their judicial power, as any procedural anomaly will be noted in the system.
Speaking at a national conference on reform of the judicial system on Monday, Meng Jianzhu, head of the Central Political and Legal Affairs Commission, praised Shanghai for its judicial practice driven by big data technology.
Such initiatives, he said, could help judicial personnel overcome their preconceptions and minimize the influence of personal relationships.
Of course, the system is just a supplement to China's judicial system; it cannot judge the judges. The balance of justice is still held in human hands.
Technology is not just helping in criminal cases, it is also being applied to civil procedures.
Hangzhou, capital of East China's Zhejiang province, is home to China's first internet court, an online branch of the court system that will deal with copyright and e-commerce disputes. So far, it allows for filing cases, collecting materials and scanning evidence. An intelligent system helps create indictments according to the materials submitted. In the future, the new court is expected to be able to deal with all testimony, questioning and arguments.
Such moves should be able to add teeth to the pursuit of justice and absolve judiciary from excessive paperwork.