Lessons my father taught me
Ratfink (Australia)
There are many things about my father that I love - his intelligence, knowledge and dedication to work before he retired and his mostly gentle manner.
He and my mother taught me to observe rather than "see" and to always ask deep and penetrating questions. He also taught me how to fight dirty, which is standard military techniques and something that I needed a few times in my teens when facing constant bullying.
He also instilled in me a love of flying, aerobatics and science, technology and many other areas. Lastly, he was instrumental in teaching me to be open to other cultures and people.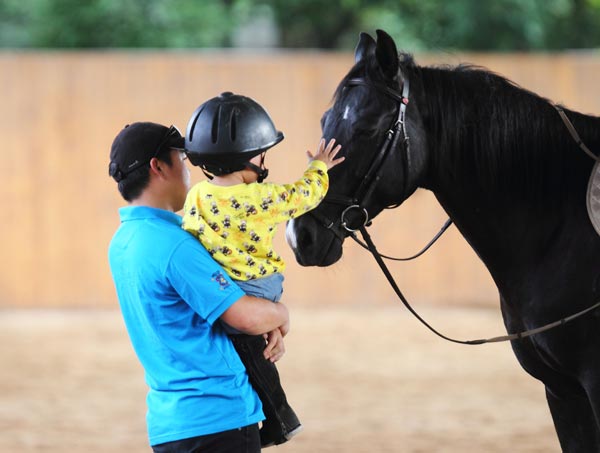 A child touches a horse before his horseback riding lesson in Hangzhou, Zhejiang province on May 24, 2014. [Photo by Xu Kangping/Asianewsphoto]