Mutual trust key to Sino-Pakistani ties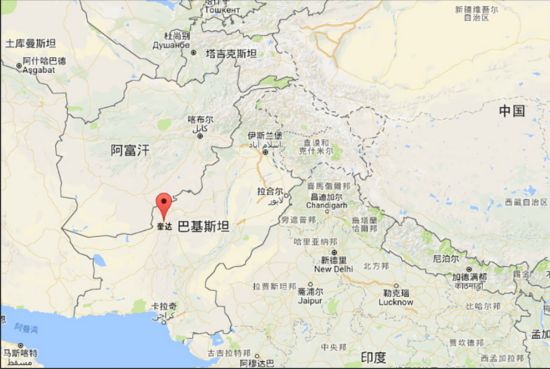 China and Pakistan are still investigating in the kidnapping of two Chinese who were abducted from Quetta in the southwestern province of Balochistan last month. They may have been killed after Islamic State militants claimed to have "executed" them last week.
Their deaths, if confirmed, are a tragedy, to say the least. Unfortunately, some media outlets are using this tragedy to highlight the risks of the China-proposed Belt and Road Initiative, especially the Belt and Road projects in Pakistan.
It was during President Xi Jinping's visit to Pakistan two years ago that the China-Pakistan Economic Corridor (CPEC) formally began implementation. Xi described that trip as a visit to a brother's home. Indeed, the expression most appropriately conveyed how the Chinese leadership views its relations with Pakistan and highlighted the real spirit behind the CPEC.
From a purely economic point of view, Pakistan of 2015, despite all its potential, could not have been viewed as an ideal destination for foreign investment. Politically it appeared unstable and its security situation was at its worst. The ongoing conflicts in the region that had a direct influence on country's affairs, too, presented a dismal picture.
Under those circumstances, the announcement of the CPEC and the immediate initiation of its process could not have taken place without the deep-rooted mutual trust between the two sides, which Xi referred to while describing the nature of his visit.
And how Pakistanis view this relationship can be seen in the opinion surveys conducted from time to time. According to PEW Research Center survey in November 2015, 86 percent Pakistanis view China favorably. Importantly, this is not specific to 2015. In fact, such a view has been quite consistent among Pakistanis since 2005 when PEW started conducting such surveys.
Things have quite visibly changed during the past two years. The political process is moving forward and the security situation has substantially improved. The complex security situation in the region is still a challenge but new openings — Pakistan's entry into the Shanghai Cooperation Organization along with India's is just one recent example — are emerging.
More important, the CPEC has progressed from an idea to reality. Not only are frameworks and mechanisms for decision-making in place, but also several early harvest projects are likely to to be completed in the coming months. Thus, Pakistan of 2017 presents a much favorable environment for the CPEC.
However, there has emerged a new, though not unexpected, challenge. The adversaries within and outside the country are targeting the spirit of mutual trust and understanding between Pakistan and China. This is not unexpected in this age of perception management. Initial negative themes such as the "CPEC is not doable as it is too ambitious", or "political instability and consequently, the change in government might change the whole scenario", or "poor state of governance would cause difficulties and confusions in priorities" and "how the costs would be reimbursed" have now given way to "there's no free Chinese lunch", or "China expands influence in 'economic colony' Pakistan".
The possible killing of the two Chinese citizens in Quetta should also be seen in the same context. While apparently a security lapse, it has targeted the goodwill between the two countries and peoples. Indeed, in this era of perception management, constant efforts are needed on the part of all stakeholders to maintain and endure a strong relationship for sustainable long-term cooperation.
Moreover, while the CPEC has rightly gained a symbolic status in China-Pakistan ties, it represents only one aspect of their relations. Bilateral ties, in reality, go well beyond the CPEC as they encompass many other important dimensions, including political and strategic ones, which are set to have a greater impact on contemporary regional and global dynamics. Thus, China-Pakistan relations should be viewed in a much broader perspective.
Safeguarding and further promoting the spirit of the relationship, against this backdrop, is a test for all concerned and the real key to success.
The author is director general of Institute of Policy Studies, Islamabad.