From slums along Yangtze River Hong Ying finds endless inspiration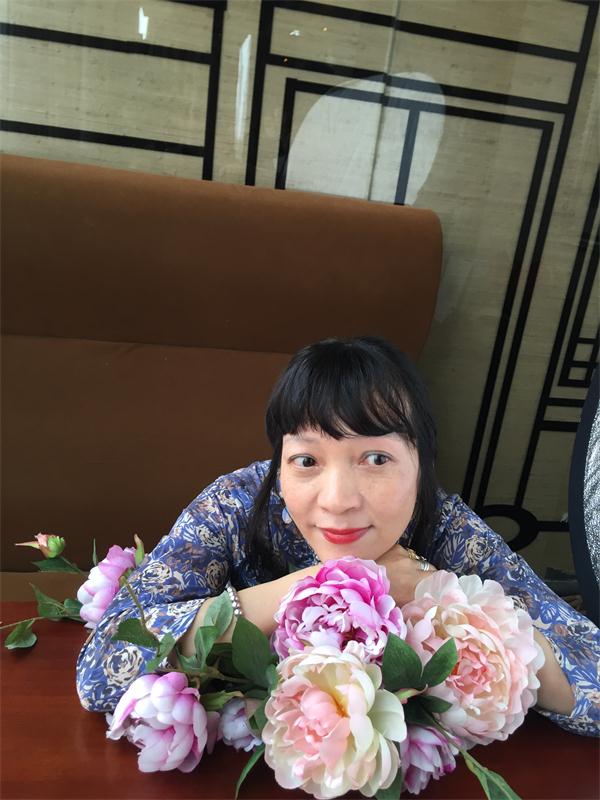 The profile photo of Hong Ying, an acclaimed Chinese International writer. [Photo provided to chinadaily.com.cn]
In the early 1980s, a young woman finally escapes the slums of Chongqing, a city along the upper of Yangtze River where she has struggled to live with her mother for 18 years. She drifts aimlessly from city to city, immersing herself in books and vigorously writing to earn a living.
No matter how far she travels from the Chongqing, nicknamed"mountain city of Southwestern China", she occasionally thinks back to being a little girl beside the Yangtze River, running as fast as she can through pouring rain to find her mother. As the rain falls more heavily, the riverbank turns into a muddy swamp. She trips and falls into the mud, clambers back to her feet and starts running again.
Reading about the tough upbringing of the internationally acclaimed Chinese writer Hong Ying in her first memoir, Daughter of the River, I'm a little nervous to meet her.
I arrive at Hong Ying's Beijing apartment 20 minutes early and receive a warm welcome.
Dressed casually in a yellow polka-dot skirt, the 55-year-old's slight, thin frame gives her a girlish appearance. Big chestnut brown eyes look out from a baby face, framed by curly dark black hair that falls below her shoulders. Flawless skin is broken by that familiar, almost fanatically optimistically wide smile that has overcome tragedy.
Her apartment is full of surprises. White walls are decorated with her photography, documenting her life with her husband and daughter. Each piece of furniture has been custom-made by world renowned local designers. Natural light streams into cathedral-like spaces, with smaller, quiet rooms attached. There is no sign of the mess of daily life. At the mention of clutter, she shudders involuntarily, declaring she hates it.
Four days before we met, a symphony adapted from Hong Ying's first of three fairytales, The Girl from the French Fort, was performed at Beijing Concert Hall. In a poetic, dreamlike style, the book tells the tale of a young boy, Sangsang, who accidentally stumbles into an age-old mythical world. But the story is not all fantasy and joy. After spending just one night in this magical fort, Sangsang returns home to discover he has been away for almost six months and his mother has died.
Asked why she departed from her usual style to write fairytale stories, Hong answers matter-of-factly. "My daughter once asked, 'why don't you tell me things about you as a little girl?' That's why I wrote it down. That's my first book about children."