End forced demolitions as they make a mockery of rule of law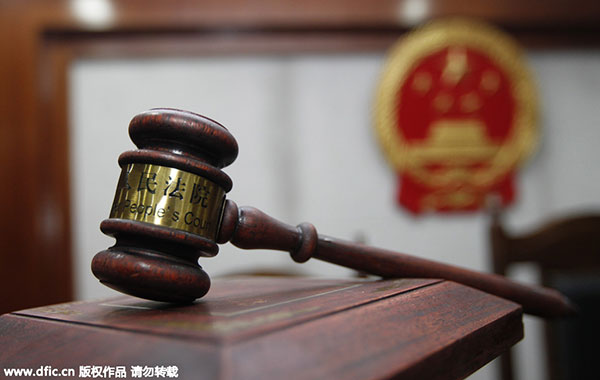 A gavel in a court. [Photo/IC]
"RULE OF LAW? It sounds like a joke to me." "Our power is beyond the law, and when my boss wants to demolish your house, we will do it." Such are the quotes of two officials from Zixi county in East China's Jiangxi province who forcibly demolished the house of a local farmer. The officials have already been held accountable for their action, Southern Metropolis Daily comments:
The law forbids them, and the central leadership has vowed to end them, and one after another experts have warned they are illegal.
Yet forced demolitions are still happening. In some cases, they have even provoked serious conflicts that have resulted in bloodshed even deaths.
What happened in Zixi explains why: The officials who lead forced demolitions have no sense of the rule of law. In their minds, the law is merely a scrap of paper and taxpayers who pay for their wages are nothing. All they care about are the orders of their superiors, even though their superiors are not the ones that pay their salaries-it is taxpayers who do that.
The officials in Zixi were suspended because they uttered the shocking words and attracted nationwide media attention. But what about those who order forced demolitions without speaking such words?
In an official statement about the case, the Zixi local government claimed there were legal issues about the ownership of the house they demolished. But that's only their suspicion and the house owner has legal certificates to prove his ownership. If the local government holds a different view of the certificates, it should take the owner to court and get the certificates cancelled.
Worse, in previous forced demolition cases, the local authorities concerned have been pursuing their own interests behind the demolitions. For example, some local governments wanted to get the land and resell it to commercial developers at higher prices, so they forcibly demolished people's homes. It is time to investigate the Zixi case to find out whether such interests were involved this time, too.