Awarding scientists for their work not titles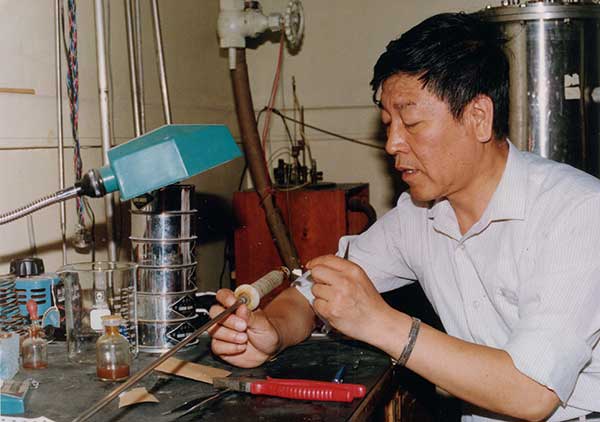 Zhao Zhongxian. [Photo provided to chinadaily.com.cn]
PRESIDENT XI JINPING presented the Preeminent Science and Technology Award to Tu Youyou, co-winner of the 2015 Nobel Prize in physiology or medicine, and Zhao Zhongxian, a physicist at the Chinese Academy of Sciences who has spent four decades working on superconductors. China Youth Daily commented on Tuesday:
Winning the Preeminent Science and Technology Award speaks volumes about these two scientists' notable contributions to science and their country. It means a great deal especially to Tu, the first woman to ever receive the national award and China's first Nobel Prize winner in physiology or medicine. She is best known for discovering artemisinin as a treatment for malaria.
Many expected she would receive the top award in January 2016 given her unprecedented success the year before, but nominations already closed several months before Tu won the Nobel Prize and she was not recommended as a candidate.
Of course, people have good reasons to question why Tu was not nominated earlier. But what is more noteworthy is that Tu winning the preeminent award breaks the 16-year-long "monopoly" of academicians, a title she applied for unsuccessfully on four occasions over decades.
By last year a total of 25 scientists had won the Preeminent Science and Technology Award, which was first issued in 2000. All of them are academicians. Tu's failure to be awarded the top prize in the year she won the Nobel Prize was thus thought to have something to do with her title-less career: She never won any top honors for science in China and has neither a doctorate degree nor an overseas educational background.
Arguably a lifetime achievement award, the Preeminent Science and Technology Award represents an overall evaluation of Chinese scientists, which should not rest on academic titles and honors.
Despite the repeated calls for fair talent recruitment, veteran scholars and big names are often given privileges including funding and easy access to higher titles, dealing a blow to young followers aspiring to make a difference in their expertise. That said, Tu's "unconventional" success in claiming the top award signals a change taking place in the promotion of Chinese scientists.