Festival gains from ending of 'grab a red envelope' war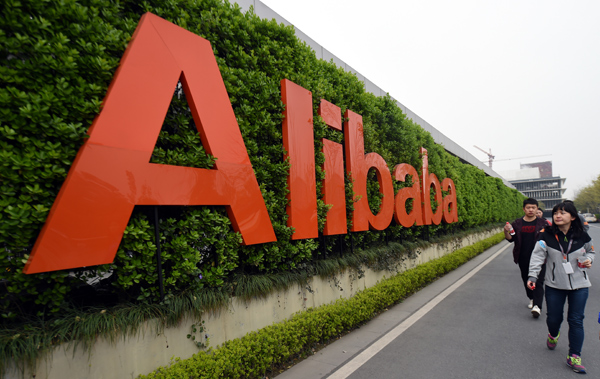 A view of Alibaba Group's headquarters in Hangzhou, East Chia's Zhejiang province, March 21, 2016. [Photo/Xinhua]
The Spring Festival war between Alibaba and Tencent which has been fought with virtual red envelopes looks to have ended, as there will be no WeChat red envelope promotion for the coming Spring Festival, said Zhang Xiaolong, president of the instant messaging app company that is part of the Tencent Group, on Wednesday. Alipay, the digital red envelope platform owned by Alibaba, says it hasn't decided on its strategy for the coming holiday. Beijing Youth Daily commented on Thursday:
Now that hundreds of millions of smartphone users will no longer be encouraged by the two internet companies to engage in a "red envelope" war, we may lose the carnival of trying to grab the red envelope, but we will gain something far more precious, namely the true spirit of the Chinese Lunar New Year.
The game of grabbing a red envelope had become all-consuming with people intently keeping an eye on their phones, instead of enjoying the holiday with their relatives and friends. What we finally grabbed in the game was only a little money, but what we lost could not be measured by the money.
Therefore, we should welcome this decision by Tencent. After all, if there is no "war of red envelopes" any more, the upcoming Spring Festival will be more like the traditional Chinese Lunar New Year focused on the family.