Reminiscing 20 days in Beijing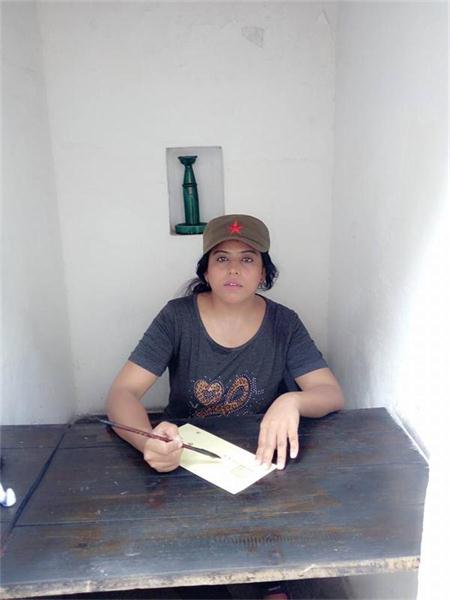 Lala Rukh
Visiting China was once a dream, but became a reality when my nomination to attend a training course was approved along with two other ladies . Finally, the day arrived when I landed at Beijing Airport on in early August. CRTV (what does this stand for?) was our organizer. As soon as I landed, I felt a change in atmosphere. I saw people standing in queues waiting for their turn at the immigration desk. Afterwards, we were transported to the office of CRTV in International Exhibition Centre, in Dahongmen. China had invited participants from 23 developing countries to share digital television broadcasting techniques with them. There were almost 60 people from countries like Suriname, Rwanda, Ghana, Nigeria, Cuba, Belarus, Panama, Myanmar, Bolivia, Pakistan and others.
In my 20 days in Beijing, I got the opportunity to observe Chinese culture and it left an indelible mark on me. Now, Beijing feels like my second home. Since, I came back to Pakistan, I miss Beijing like any thing.
During my stay, the organizers took us to the annual Beijing International Radio, TV and Film Equipment Exhibition (BIRTV). We witnessed the latest in modern media equipment. There were robotic cameras, drone cameras, and other cameras on display. We also attended the Belt and Road Media Community Summit. It is a revolution in media as China is exchanging content with media partners from the Belt and Road Community. I witnessed how media is becoming global and all nations around the world are now part of a global community tied by sharing and envisioning a future of peace and development together.
I traveled on the subway and trains. The mass transit system is really impressive. The thing which impressed me about Chinese people is their discipline. They stand in queues to buy tickets and in subways they stand peacefully and use their smart phones and disembark peacefully at their destinations. No doubt, China has made tremendous progress. They have made systems and people respect these systems. The traffic flows in different lanes smoothly and there are proper signs for pedestrians and separate lanes for motor cycle riders and cyclists. I also visited an amusement park in Beijing. The park is perfect holiday entertainment. It has interesting and scary rides including roller coaster and others. It has a 3D Cinema, theater and other entertainment under one roof.
Our organizers also took us to Guilin. We stayed there for three days. Guilin is a 10 hour train ride from Beijing but the train was very comfortable and the journey was enjoyable. Guilin is named after the flower osmanthus. It has breath taking lakes and caves. It has beautiful spots with amazing scenic beauty. We were made to visit lakes, caves and parks. There were amazing caves and other spots.
The other thing which I learned from my organizers was the value of time. Chinese people value time and commitment. The society is plural and liberal. I saw Chinese women smartly dressed traveling by subway and taking active part in the development of their country. In shopping malls, a large number of shops are owned and run by women.
My 20-day stay is Beijing was a memorable experience. It was not only a learning opportunity but a chance to broaden my understanding of diversity as well. I learned that despite differences of color, height, ethnicity and religion, all human beings are tied by the bond of humanity. And that the future of nations is global with mutual development and peace.