China: An Incredible Journey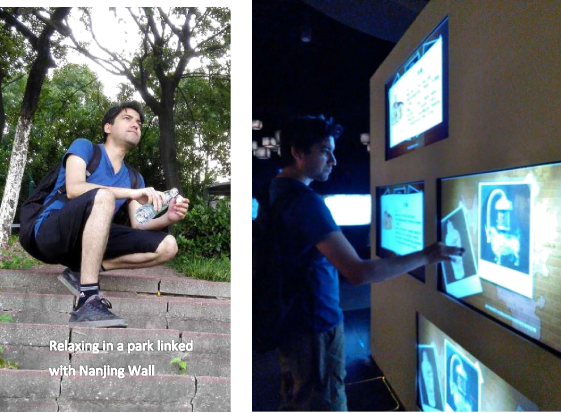 Khurram Raza
Travel has been an integral part of enjoying life and refreshing the mind. Human nature is itinerant historically and keeps ferreting out somewhere new to explore. China, the land of odyssey, has been a center of attraction to the world's tourists, intellectuals, students and other erudite professionals due to its diversified cultural values, plethora of Chinese cuisines infused with flavor, amiable hospitality, devised infrastructure, foolproof security system, satisfactory education and more. These aforementioned stimuli kicked off my adventure to China.
Shanghai, a coastal metropolis, has been receptive to foreigners on an egalitarianism basis, welcoming all the foreigners despite their ethnicity and nationality. It was an honour that I landed in Shanghai and was picked up by one of my reliable Chinese friends. I have seen the beauties of historical places, modern masterpieces and natural sites in all the pleasant seasons of China. Shanghai is crowded but it has a charm, especially at night when it sparkles with splendidly-lit up buildings. The night view of the famous Oriental tower is completely staggering, situated on the banks of Bund River.
The food streets remain scented with delicious and mouthwatering food and many international cuisines can be easily found. All the international brands are easily available in gigantic shopping malls. Overall, Shanghai is a place where you can find tranquility, affection and amusement.
My second destination in China was Nanjing, a city famous for its historical background and natural places. My enthusiasm for the historical and natural sites was met by splendid tourist scenic points including Nanjing museum, Confucius temple, Nanjing library, Dr. Sun Yat-sen Mausoleum, Xuanwu Lake, Chaotian Palace, Purple Mountain, Jinghai temple and xiamafang park. I feel lucky as I got an opportunity to do research in Nanjing University and since then I am cashing the precious moments of my life and encouraging my acquaintances to visit China especially Shanghai and Nanjing.
The Chinese people are friendly and polite. I have joined some social clubs including "Nanjing Guitar group" because I love to play guitar. I enjoy visiting dancing squares to share the happiness with the people, dining out with my friends, singing karaoke to have fun, stepping into the beautifully-designed shopping malls and joyful gaming zones. It feels like home when Chinese festivals occur. For instance, mid-autumn festival and Spring festival a reflect the Chinese culture and civilization.
In summing up my experience being in China, it's been an astonishing time so far to be acquainted with all the marvellous places, delicious food and generous people. These are certainly the golden memories of my life which I want to share. The tourism industry in China has been innovative and sets a benchmark for countries who want to promote their tourism and culture. I recommend people who want to travel around the world visit China, a land which is full of curiosities.