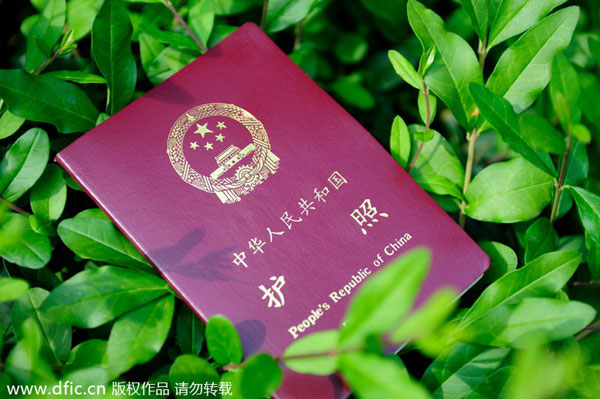 [Photo/icpress]
My mom said it best. When you step out and step up, you don't always have things easy.
First, people ask me, "What? You're living in China?"
Yes, I am. Right now I'm forced to sit out a 6 month mandatory (unpaid) sabbatical here in Texas. A law that I guess no foreigner is made aware of in China is, after you've been there for 5 consecutive years, you have to sit out 6 months before getting a Z work visa. Many if not most foreigners go back to China on a tourist visa (they work illegally). But, that's not my style. My goals are long term. I'll take this 'setback' and accept it. I'm in for the long haul because I know how desperate Chinese students are for good English education and teachers.
Second, I've come a long way in 5 years. I went there with a few hundred dollars and have since established myself, not just in Henan province (the largest province in China with over 100 million people), but, I've established myself in much of Asia. I've been blessed to be recognized as one of the top bloggers for China Daily, the largest English language newspaper in Asia. A million a day get this newspaper. I've been published in the print edition several times. I've been awarded, twice, as a 'Teacher of Excellence' in the province. I'm the only foreign teacher to receive this award in the 5,000 year history of the province. Also, my book, 'Powerful Attitudes', is being translated into Chinese.
Third, No. 19 School is still betting on my help with their international program. Their international director, was devastated by the news of my forced 6 month sabbatical. Even though I only teach a few classes a week there, I am able to affect our students in such a way that we've been able to get all of our graduates into top 100 US colleges. We know the process and we know how to set up our students for success.
God has blessed me far more than I ever imagined. 6 years ago, I was recently divorced, depressed and in the worst emotional and psychological shape you can imagine. Whew! Glad I got past that.
My story isn't over with. The obstacles have been large. Nothing worth doing is smooth sailing. I chose and am traveling the road less traveled by. I'm on this planet to make a difference. Through the love of my family, friends, God and the commitment to 'see it through', I will sit out these months and go back stronger than ever.
If China will have me, I'll be back.
The original blog is at: http://blog.chinadaily.com.cn/blog-787069-36680.html