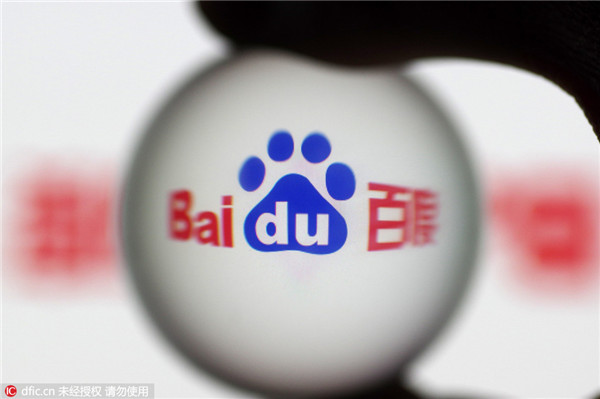 Baidu's logo shown on its website on May 9, 2016.[Photo/IC]
THE STATE ADMINISTRATION for Industry and Commerce released a new internet advertising regulation on Friday, which for the first time makes clear that all pay-for-performance searches are advertising. The regulation will take effect on Sept 1. Southern Metropolis Daily commented on Monday:
For a long time, the pay-for-performance searches provided by China's internet giants such as Baidu have been deemed as an information service. That has exposed Chinese netizens to search results that may be misleading.
It is therefore laudable for the State Administration for Industry and Commerce to respond to the increasing calls for tighter regulation over the country's internet advertising industry. The new regulation applies stricter scrutiny to internet advertisements involving medical treatments, drugs and food information, and makes clear the obligations and responsibilities of online search engines and e-commerce platforms.
Such moves, to some extent, will reduce the fake and illegal information posted online, as all paid online listings will have to be explicitly labeled as "advertisements" instead of "promotions".
Since paid-for-performance searches are to be defined as advertising, they are also subject to the Chinese Advertisement Law enacted last year, which stipulates that both the advertisers and the platforms displaying advertisements have administrative and civil obligations.
In other words, internet companies will need to ensure the advertisements they host meet the requirements of the new regulation and they are likely to be held accountable when customers fall victim to paid-for search results.
On their part, users may have to shoulder some responsibility themselves as they will be informed which results are advertising and which are not.