New EU-China economic cooperation agenda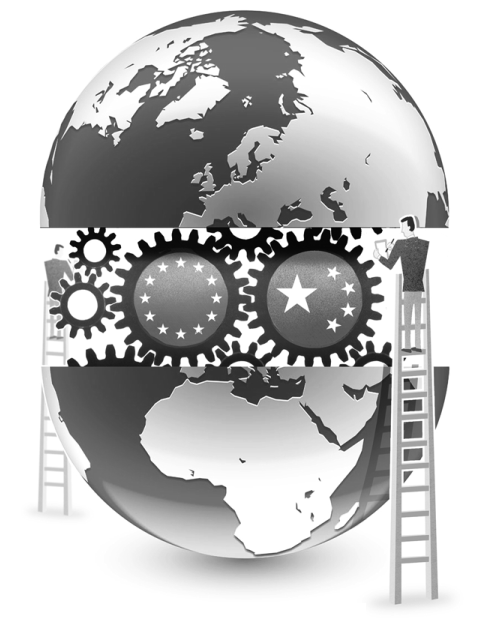 LUO JIE/CHINA DAILY
Together with the top European Union leadership, I will be in China on July 12-13 to participate in 18th EU-China Summit. I was in Beijing at the end of April and in the past three weeks my fellow commissioners in charge of transport, energy and climate change, and trade have all made high-level visits. The EU's new China strategy, released on June 22, will guide bilateral relations for the coming years.
Our economies are going through profound transformations. The EU is making a digital and innovation leap as it recovers from the financial crisis and China is transitioning into a fundamentally new economic model, with formidable challenges. As vice-president in charge of the EU's broad economic relationship with China, I believe this will not only mean a new era for both of us, but also a new era for the EU-China relationship itself, where we can contribute more than ever to each other's success and prosperity.
All this underlines the importance of the EU-China partnership. In the wake of the new situation after the United Kingdom referendum (resulting in the UK's exit from the EU), it also illustrates the importance of the EU's vast single market as a powerful engine of prosperity for EU citizens-and for key partners like China. The EU is the world's largest trader of goods and services.
Our relationship must build on our strong trade in goods, where we are top partners, to expand into two areas of vast untapped potential: services and investment. Also, as our cooperation increasingly involves high technology, it is essential that China's technological upgrading is based on openness to EU business. Huge mutual benefit lies ahead.
The success of this new era will depend very much on how we handle this complex transformation process together. The friction caused by vestiges of the old model, such as huge industrial overcapacity, including in steel, has to be managed well so that it does not have repercussions in the new era.
In the past two years, we have embarked on the first steps of a "new agenda" for this new era, with ongoing negotiations toward a Comprehensive Agreement on Investment, which should give wide market access to as well as state-of-the-art investor protection for both sides. We are exploring new areas of collaboration, such as China's participation in the European Investment Plan, or synergies between China's Belt and Road Initiative and the EU's flagship initiatives through our Connectivity Platform. Also part of this new agenda is the digital economy, innovation and the environment. In all these areas we need to ensure a level playing field. Reciprocity will be the watchword of this new era of our relationship, as openness on one side breeds openness on the other.
In this new era, the EU has embraced China's ever growing role in international governance-for example via participation of our member states in the Asian Infrastructure Investment Bank and China's membership of the European Bank for Reconstruction and Development. We have engaged constructively in China's G20 agenda which we expect will deliver ambitious outcomes in economy, finance and trade. We must build on these steps to implement commitments taken at the UN Climate Change Conference in Paris, as well as inject new momentum in World Trade Organization talks.
As a fundamental element of our partnership, we look to China to exercise leadership and ambition to support a rules-based, transparent and accountable system of global governance-as the EU has long championed as the essential backdrop to our bilateral relations in this new era of EU-China cooperation.
The author is European Commission vice-president for jobs, growth, investment and competitiveness.