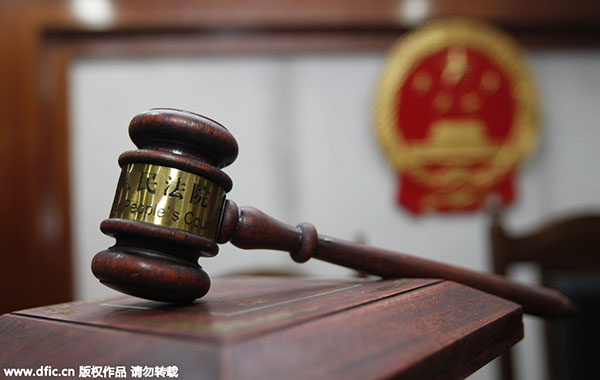 A gavel in a court. [Photo/IC]
A resident in Wuhan, Central China's Hubei province, filed a lawsuit against the local government claiming 30 million yuan ($4.64 million) in compensation for his house, which was to be demolished to make way for subway station. However, before the local court made its ruling, it allowed the government to demolish the house. That is against the rule of law, says Beijing News:
The court cited execution in advance of its ruling as the reason it allowed the demolition to go ahead before it announced its verdict on the claim for compensation. The problem is the execution of court decisions in advance is often used to defend the rights of citizens.
In 2011, the Supreme People's Court issued a guideline aimed at strictly controlling the use of execution in advance orders, particularly the demolitions of homes, in order to better protect the rights of citizens.
The court in Wuhan said that the houseowner delayed the subway construction because he refused to let his house be demolished without receiving fair compensation, which might lead to irretrievable losses. This may be true, but the practice might very possibly lead to other courts following its example of siding with government.
We hope the courts nationwide will be more cautious about executing their judgments before their verdicts have been announced. Any improper use of it might shake the people's trust in the rule of law.
Advance execution of verdicts is intended as a judicial remedy for residents taking the authorities to court. In pension disputes, the courts often ask a government to pay pensions first so that people won't give up their litigation as they lack the wherewithal to defend their rights in court.