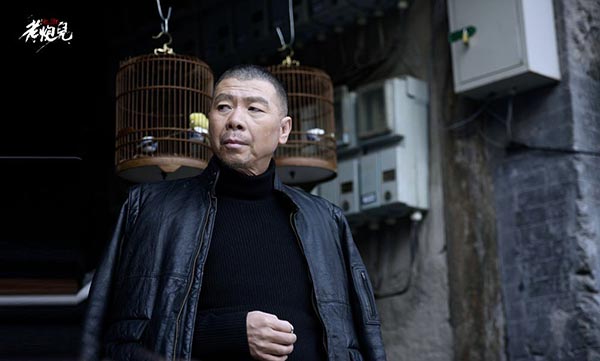 A screen capture of Feng Xiaogang in Mr. Six. [Photo/Mtime]
Beijing's tobacco control association recently published an open letter criticizing the movie Mr Six, which stars well-known director Feng Xiaogang, for glamorizing smoking. It asked the producer to apologize and to add a warning at the beginning of the film about the risks of smoking. The producer said the film, instead of encouraging smoking, just reflected the lives of ordinary people. The Beijing News says:
The movie lasts two hours and has 102 smoking scenes. Given the story and characters that number may not seem excessive. Besides, it was approved by the authorities for release.
However, do such films need so many shots of the characters smoking to reveal their personalities?
To limit the number of smoking scenes in a movie that may potentially lure young viewers to start smoking, a draft regulation suggests levying a charge for 30,000 yuan ($4,500) for each smoking scene in a film. In the case of Mr Six, it is better to make it more serious, if they really want to tackle the issue.