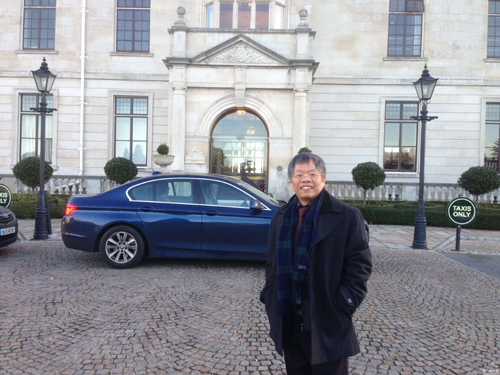 Yao Shujie is professor of economics at the University of Nottingham and University of Chongqing.
In 2014, I spent a lot of time in China. My biggest achievement is that I managed to visit many places in China, especially in Shanxi and Chongqing where I saw a lot of things I did not know before, including how farmers grow vegetables and fruits and produce rice, crabs and prawns in a paddy field. I also got to know how farmers improve their production methods and get richer over time. Development in Chongqing and Shanxi gives me confidence that China will continue to prosper under the current leadership.
Personally, I enjoyed a good year of research results and publication which are useful for my career.
I will continue to do my research and make a better impact on society. Economic and social research is important as China has entered a new stage of development, providing fertile soil for academic work. I also wish that I will produce better work and my children will do well in their studies.