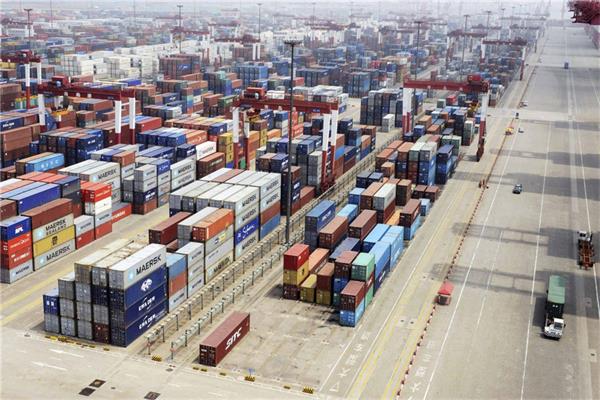 China's economy grew by 7.4 percent in the first three quarters of 2014. [Fiel photo]
Editor's Note:
As China's economy enters a new normal, what are its prospects and what measures are needed to maintain stable growth? Experts discussed these issues at a recent symposium on the theme of "Growth, Structure and Drivers", held by the Chinese Academy of Social Sciences. The following are excerpts from two speeches.
Pastmodel of investment risks overcapacity
The economy's new normal features, above all else, a slowdown and that's where discussions are concentrated.
What has led to the slowdown? The answer to this guides thinking of the solution.
One popular forecast looks to history: Noting that the Chinese mainland's current per capita GDP is about 22 percent that of the United States, some experts are comparing it to Japan in the 1950s, the Republic of Korea and Singapore in the 1960s, and the Taiwan economy in the 1970s; all of which grew for about 20 years after those points. Thus they conclude that China could still grow at a high speed for some time.
Such a view, often combined with the logic that it is a lack of investment that has produced the slowdown, advocates more stimulus measures to maintain stable growth. This view is quite dangerous, as these measures might loosen regulation over enterprises and make "zombie" enterprises, raise financial and debt risks, and lead to overcapacity that ranges from manufacturing to infrastructure.
Another risk is in the labor market. By sending wrong signals to the market, stimulation often guides labor and relevant vocational education to industries without good prospects, thus raising fears of long structural unemployment.
To avoid these risks, we need some new thinking. In the old economic normal, it was possible to constantly raise productivity by allowing the labor force to flow from the agricultural sector into the manufacturing or service sector; but that cycle is no longer sustainable in the new normal because demographic dividends are diminishing. The new logic emphasizes the supply side as the cause of the new normal.
That requires China to accelerate innovations and adjust its economic structure, so that innovation, not investment, will drive the economy, which is also the theme of the conference, "Growth, structure and drivers". To maintain stable growth, China needs to adjust its economic structure and find new drivers.
Cai Fang, vice-president of CASS and director of its Institute of Population and Labor Economics