Guo Meimei phenomenon
郭美美现象 (Guo Meimei xian xiang)
Is one person enough to ruin a nationwide charity organization? If the person is 23-year-old Guo Meimei, the answer is yes. She grabbed the headlines when she used her micro blog to claim to be a manager of the non-existent "Red Cross Commerce" in 2011 while flaunting her luxury possessions such as Hermes handbags and Lamborghini sports cars. The blatant display of wealth made many people suspicious about possible corruption in the Red Cross Society of China.
The scandal, together with the lack of transparency and other problems associated with charity organizations, dealt a heavy blow to the reputation of the Red Cross. Even though Guo was recently detained by police on suspicion of running a soccer gambling racket and has admitted that she had made false claims three years ago, the Red Cross is still far from regaining public trust.
Guo belongs to a group of people who love to show off their wealth online. In fact, her name is now widely used to describe this phenomenon, or xian xiang in Chinese. They flaunt their luxury cars, extravagantly decorated villas and even designer clothes made of banknotes, and, in the process, demean the poor struggling people. Most of such people say they owe their luxury possessions to wealthy, powerful parents or officials who have taken them as mistresses.
What is more shocking is that such sickening behavior is quite popular online. Quite a few websites offer special platforms for "luxury shows" which are marked by large numbers of false comments. And appallingly enough, some persons who gain "wide publicity" on such shows are invited to commercial performances in order to attract more viewers.
Such open boasting of inherited or ill-gotten wealth and sex trade is a violation of the social values of justice and equality. If such shows spread their evil tentacles further, many youths could lose faith in themselves to create a better tomorrow through hard work.
Furthermore, the naked display of wealth spreads hatred among low-and middle-income people against the rich and powerful. It's time people stopped watching such shows to ensure that they lose their appeal.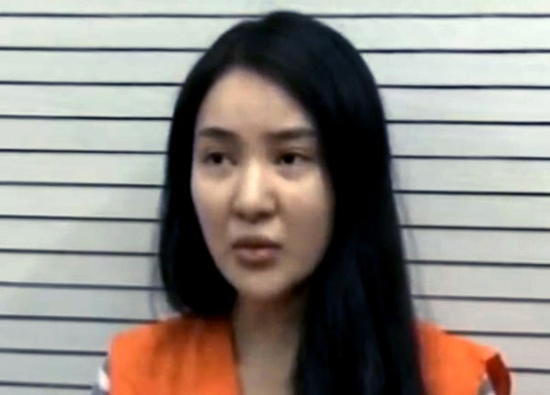 Guo Meimei, at the center of a charity scandal, says she made a huge mistake.