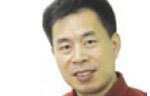 A year ago, Chinese and US government officials worked around the clock to prepare for the fifth China-US Strategic and Economic Dialogue, a meeting that was expected to match the upbeat tone set by Presidents Xi Jinping and Barack Obama at their shirt-sleeves summit in Sunnylands, California.
It was a tone for a new type of major country relationship aimed at avoiding conflict and confrontation by expanding cooperation and effectively managing their differences.
The strategic track of last year's S&ED, for example, produced an outcome document that included 91 areas for further cooperation. The two largest economies also pledged to promote a comprehensive economic relationship based on mutual respect and mutually beneficial cooperation, with China's commitment to enter substantive talks on a Bilateral Investment Treaty based on a negative list approach the major outcome. A subsequent pledge for further economic reforms made by the Third Plenum of the 18th Communist Party of China Central Committee has been widely hailed as significant for China, the United States and the world.
But in a developing nation of more than 1.3 billion people, or a fifth of humanity, the complex situation means that many of the reforms will be addressed in a gradual and cautious fashion. However, many Americans don't seem to understand this necessary nuance or the need for patience, despite the fact that many vital reforms in the US, such as on immigration and education, have hit snags.
In China' case, as proved in the past decades, no economic reforms would be possible without macroscopic stability.
In a recent testimony before the US Senate Foreign Relations Committee, former US ambassador to China Stapleton Roy described why patience is needed on progress in areas such as human rights and intellectual property rights protection.
Roy said it took the US centuries to abolish its slavery, a violation of human rights once deeply embedded in the US Constitution. So why should the US expect other countries to change overnight?
I would add to that by saying while there is plenty of room for China to improve in both areas, Chinese politicians are simply not as good at pointing fingers as their US counterparts.