Editor's note: An increasing number of young people are going online to find love, but is it possible to fall in love with someone you've never met? Do you believe in online romance? Our forum readers share their views and experiences of online dating. Feel free to leave your thoughts.
christina (China)
The net shortens the distance between two unknown people. It is a good way to know more people. All information is communicated by typing or talking, - and it is all about words from the heart, so it is easy to have a feeling of "love".
But such a "love" is so shallow, it has not experienced reality's test, and if you want to keep "love" in reality, you must meet and handle some things together in real life, to confirm what he said is the same with what he does, to find out if it is true love or not. Love is not so easy, but believe me, if you are lucky, you can meet a very nice and suitable "true love", but first of all, you should have "sharp eyes".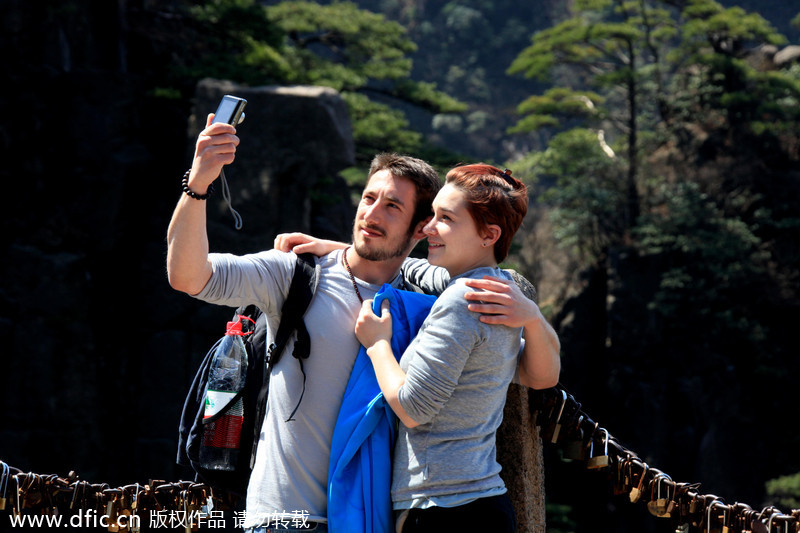 The original piece: http://bbs.chinadaily.com.cn/forum.php?mod=viewthread&tid=706422&highlight=online%2Blove
http://bbs.chinadaily.com.cn/forum.php?mod=viewthread&tid=718315&highlight=online%2Blove
http://bbs.chinadaily.com.cn/blog-1376588-16674.html
[ChinaDaily online forum offers people from all over the world and all walks of life the opportunity to share their thoughts and feelings. Join us now! BBS:bbs.chinadaily.com.cnBlog:blog.chinadaily.com.cn]