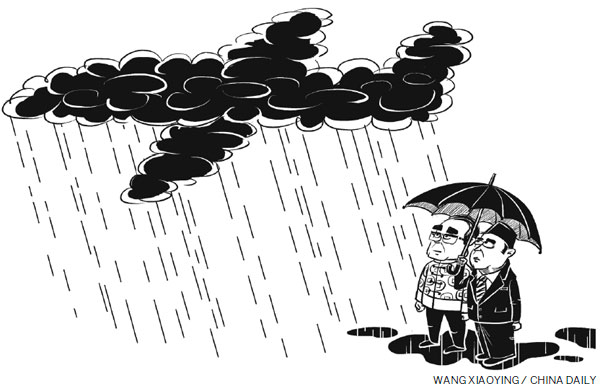 Because of the contradictory information coming from the Malaysian government and Malaysia Airlines about Flight MH370, the anger of the families of the 154 Chinese passengers on the plane is growing - relatives of the missing passengers held a protest in front of the Malaysian embassy in Beijing - and there has been an outpouring of anti-Malaysia sentiments via social media in China.
With regard to these strong reactions, some Malaysian media have complained that the Chinese government is letting people blow off steam against Malaysia, and some Malaysian officials have complained that the relatives of the passengers are not rational and do not acknowledge the efforts that Malaysia has made.
In short, both in China and Malaysia, nationalist sentiment is on the rise as a result of the missing plane. This is at odds with the atmosphere that was supposed to be nurtured this year, as 2014 was designated the China-Malaysia friendship year. So it is quite urgent and necessary to analyze calmly the actual and potential influence of this incident on China-Malaysia relations.
Malaysia was the first ASEAN country to establish diplomatic ties with China, and in recent years, bilateral relations have witnessed rapid development. According to the latest data from the Chinese Ministry of Commerce, China-Malaysia bilateral trade for the first time topped $100 billion in 2013, reaching $106.08 billion, an increase of 11.9 percent on 2012. Malaysia has become the third Asian country, after Japan and the Republic of Korea, whose trade with China topped $100 billion, and it has been China's largest trading partner among ASEAN countries for six years in a row. In addition, the two countries have also maintained close political, military, diplomatic and cultural exchanges.
When President Xi Jinping visited Malaysia in October 2013, the two sides agreed to boost bilateral relations to a comprehensive strategic partnership. And further enhancing the level of strategic cooperation and making China-Malaysia relations to play a leading role in the region is the common expectation of both Beijing and Kuala Lumpur.