While the media has been focusing on the reform bonus in recent weeks, a message from Xiao Gang, chairman of China Securities Regulatory Commission, has largely gone unnoticed.
As such, the media may have done a great disservice to their audiences many of whom are known to play the stock market.
Since his appointment in March, Xiao has been leading the charge to address the most glaring shortcomings of the stock market, raising the hopes of many in the beleaguered league of small investors.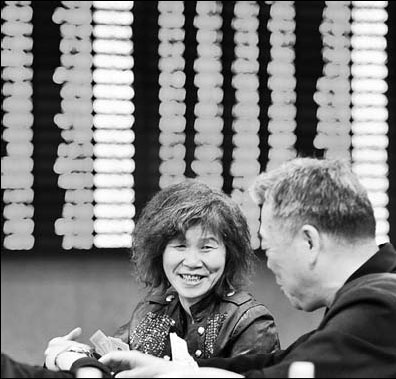 A stock brokerage in Nanjing, Jiangsu province. Provided to China Daily
In the past several months, Xiao has seemed particularly outspoken about the direction he is pursuing for stock market reform. His latest message was of special significance because it touched on the very heart of the issue. Speaking at the annual conference of Caijing, a business magazine, Xiao reportedly stated that there would be no reform without a sea change in the regulatory fundamentals.
He was quoted as saying that the only option was to adopt a self-regulatory system similar to those that prevail in most international financial markets rather than an approval system that has put too much strain on resources and the capabilities of the Chinese regulatory authorities. In a self-regulatory environment the responsibility and obligation for compliance are placed on the stockbrokers, financial advisers, accountants, listed company executives and other market practitioners.