The upcoming Third Plenary Session of the 18th Communist Party of China Central Committee will discuss and decide the outlines for China's economic and social development strategy for the next decade.
China can look back on an unrivalled success story since the launch of reform and opening-up. By any standard, China's economic performance has been impressive. GDP growth averaged 10 percent a year in the past decade, and over 500 million people were lifted out of poverty.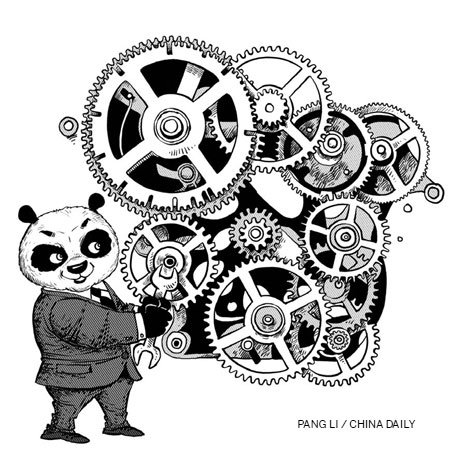 But after more than three decades of rapid growth, China's development has reached another turning point. Because of demographic developments, surplus labor and low wages will soon be a thing of the past, and China is now closer to the technological frontier, so adopting technology from abroad will give less of a boost to growth in the future. China has also rapidly accumulated capital in recent years, and returns from additional capital will likely be lower. At the same time, China's share in foreign markets, notably advanced economies, is now large, and those markets are growing less in the aftermath of the global financial crisis. Environmental concerns, most visibly exemplified by the air pollution, also urgently demand a shift to a greener growth strategy. These are undoubtedly key factors behind China's leadership emphasizing the quality of growth as the central tenet of its strategy.
However, the central policy challenge facing the government is the country's relentless and rapid urbanization. China's urbanization rate will increase from about 50 percent today to more than 70 percent within the next 20 years. By 2030, a billion people will be living in China's cities. This process is in line with the country's economic development and the past experiences of rapidly growing economies elsewhere. But it needs to be guided by policies that are geared towards efficiency, social inclusion and sustainability.