It has been a rocky few months for Asia, as decelerating growth has mixed unpleasantly with fears about the end of cheap global credit. During the first half of 2013, the region's economies underperformed relative to the International Monetary Fund's April projections, owing to tepid demand from advanced economies, a slowdown in China, as well as some softening in domestic demand.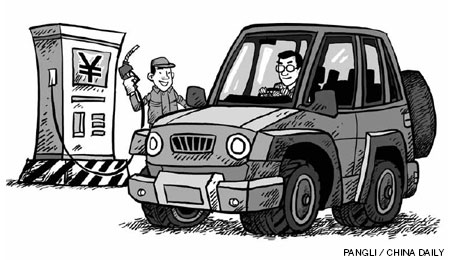 Part of the decline in the region's fortunes is also structural, reflecting factors such as increasingly binding supply bottlenecks in India and declining returns to investment in China. The impact of these factors has become more visible as the effects of the post-global financial crisis stimulus used by Asian economies have dissipated, and will need to be addressed through bold structural reforms to boost the region's growth in the years ahead.
Of late, Asia has been hit hard by portfolio outflows in anticipation of the tapering of the US Federal Reserve's quantitative easing (QE) measures. As a result, assets have been significantly re-priced, especially in India and Indonesia, where fundamentals, notably in the form of high inflation and current account deficits, have been weaker.
So far, however, these developments have been well short of a dreaded repeat of the Asian financial crisis in 1997-98, owing in large part to the region's much improved macroeconomic fundamentals and policy frameworks. Indeed, the overall tightening of financial conditions has generally been limited, with exchange rate depreciation cushioning the impact of stock and bond market price declines.
With its capital account restrictions and current account surplus, China has been relatively immune. Instead, its economy has regained momentum in the last few months, buttressed by a combination of the lagged effect of credit growth earlier in the year, improvements in the outlook for advanced economies and targeted government support. And the excess capacity in a number of industries and stable food prices is helping contain inflation, laying the foundations for a soft landing and enabling a healthy shift of attention toward the medium term.
Looking forward, we expect Asia to grow by about 5 percent in 2013 and slightly higher in 2014, buoyed by a gradual pickup in external demand, as well as resilient domestic activity on the back of still-favorable financial and labor conditions. Inflation in most countries is expected to remain within central banks' comfort zones.
In China, ongoing measures to slow credit growth should put the economy on a lower but more sustainable growth trajectory in line with the government's objectives of about 7.5 percent in 2013. We project growth to further moderate to 7.3 percent in 2014. In light of this benign outlook, the government's focus has appropriately moved away from stimulus toward ensuring a more balanced and less-investment and credit-dependent pattern of growth.