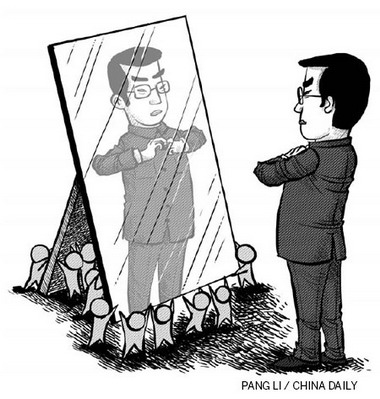 History, or the study of history, is in the political limelight again.
President Xi Jinping gave a series of important speeches during the June 22-25 study conference of the Political Bureau of the Communist Party of China Central Committee. The terms "staying close to the people" and "study more history" stood out for their additional importance in his speeches. According to Xi, studying history will help CPC members to be close to the people and to serve them better.
While the formal theme of the study conference was "socialist theories and practice with Chinese characteristics", its focus was on how the CPC, because of the prolonged indifference of some of its members, can keep up its tradition of "being close to the people". This indeed is a critical task.
"Winning or losing public support is an issue that concerns the CPC's survival or extinction," Xi emphasized in one of his speeches. But as a crowning move to end the conference, Xi turned to the "study of history". To remain close to the people, senior Party members must study history, particularly the history of the 92-year-old CPC and the 64-year-old People's Republic of China, he said. "History is the best textbook," and it must be a "compulsory course" for all senior officials.
The hard reality is that "keeping close to the people" has become a problem for the CPC in recent years. Some Party officials have made it a habit of keeping aloof from the people. Such officials can be easily identified, because they also indulge in undesirable working styles, such as formalism, bureaucratism, hedonism and extravagance.