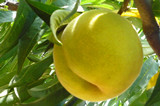 2013-07-26
Grown in the village of Sanjia in Zhangpu Town, the Sanjia Yellow Peach is sweet, and the skin and pulp are golden yellow.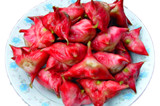 2013-07-06
Jinxi water caltrops are popular water chestnuts – an annual aquatic plant.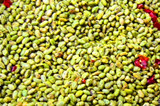 2013-07-06
Smoked green beans are a kind of traditional snack, made of soybeans, which are very popular.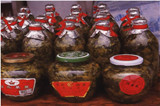 2013-07-05
Every year in late spring, people in Kunshan pick fresh rape flowers, wash them and allow them to dry in the sun and then put them in jars to pickle - which usually takes several months.
2013-07-05
Po-li Dairy Farm was established in Kunshan in May, 2001 and covers an area of 500,000 square meters.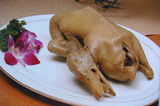 2013-07-05
For hundreds of years, Zhoushi Taihe Duck has been one of the most famous local foods of the city of Kunshan.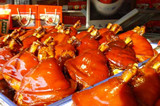 2013-07-05
The flagship product of Wansan Food Co is pork shanks which follows a secret recipe handed down from generation to generation.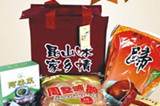 2013-07-05
The boxed local food is sold to companies at year-end for 168 yuan ($26.92) a box – and discounts are offered for large orders.
Like Christmas Day in the West, it is traditional in China to cook up an enormous feast on Chinese New Year, with dinner tables groaning under the weight of dozens of dishes.