2016-06-20
Nanhu Guqin Club is a quiet building on Hougang Street in Zhouzhuang town. It is a place for traditional music enthusiasts to enjoy guqin performances.
2016-06-16
The Dream of Water amusement park in the town of Bacheng turned into a fantasy world, on June 14, as a wonderland of LED lights came to life.
2016-06-08
The picturesque view around Dianshan Lake and the sentimental feelings aroused because of the Dragon Boat Festival perhaps will make the ride even more romantic, for family, friends or lovers.
2016-06-06
The Dream of Water amusement park in Bacheng town will stage a series of fabulous light shows from June 9 to July 10.

2012-04-20
The Earth Day 2012 campaign in China is about treasuring the earth's resources and transforming the mode of economic development.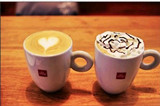 2013-07-12
Add: No 86, Beishi street, Zhouzhuang, Kunshan
Tel: 0512-57204566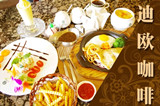 2013-07-12
Add: No 3, Laiyin Plaza Building, Bailu Road, Kunshan City
Tel: 0512-57500355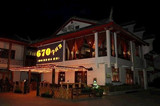 2013-07-11
Add: under Fugui Garden, Kunshan
Tel: 0512-57883678
Like Christmas Day in the West, it is traditional in China to cook up an enormous feast on Chinese New Year, with dinner tables groaning under the weight of dozens of dishes.