Dio Cafe is a chain brand owned by Dio Suzhou Catering Management Co Restaurant. It has not only inherited technical techniques for making coffee, but has also accumulated and created products that adapt to meet the customer's needs and are characteristic of Dio. It includes Western food, business sets, soup, high-quality porridge, fruit plates, sandwiches, muffins, and some cold and hot drinks.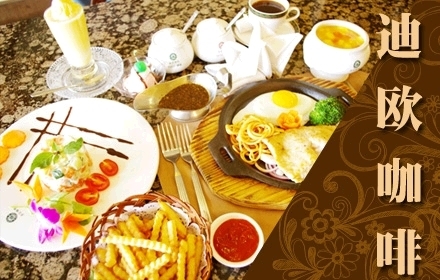 The first Dio Cafe shop was established in 2011 in Shanghai Qingpu district. Its elegant European flavor and service focusing on "integrity, respect and care" have helped it obtain widespread recognition and praise. At present, Dio Cafe has opened nearly 200 chain stores in more than 10 provinces and cities all over China. The key to the success of the brand is persistent and attentive service and an attractive and unique environment.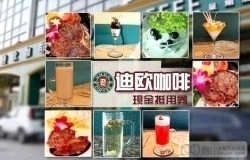 Dio Cafe has posh and exquisite interior design. It features more than 1,000 square meters of restaurant space and is different from other common cafes. An enthusiastic European atmosphere can be felt immediately when standing in front of the door. A nostalgic European style is created through warm colors, wood and metal materials, and fabric. Home furniture, a detailed mural, and piano performances provide a luxurious and elegant atmosphere for customers having coffee or enjoying a meal.
Dio Cafe is a famous domestic catering chain brand. Meeting consumer demand is its greatest responsibility. Its production process is held under strict control. The chain's more than 4,500 employees follow ISO9001 quality management system requirements. Dio Cafe's corporate culture focuses on "sustainable management, lifelong learning and service-oriented work". It was named "The Most Suitable Investment for a Top 100 Chain Brand in China" in 2004. It is also a member of the CCFA (China Chain Store Franchise Association). Additionally, it was selected as a professional unit of the catering committee. Dio is now entering its second development stage. It is looking forward to cooperating with more partners and friends to create a new world in the coffee industry.
Dio Cafe (Kunshan Laiyin branch)
Add: No 3, Laiyin Plaza Building, Bailu Road, Kunshan City
Tel: 0512-57500355
Dio Cafe (Kunshan Hengshan branch)
Add: No 940-942, the west side of Guiqi Road, Development Zone, Kunshan City
Tel: 0512-57384488