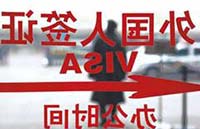 [2016-03-07 08:14]
Foreigners will be allowed to apply for a visa, a stay permit or a residence permit through the public service section of the website.
[2015-06-23 09:59]
The green card system was introduced in China in 2004. Foreigners who meet a set of criteria can stay in the country for an unlimited period and enter without a visa. Would you apply for it?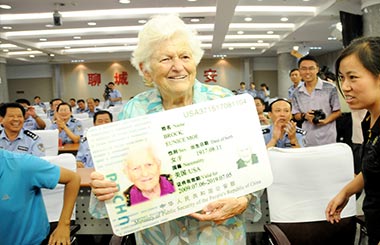 [2016-02-22 15:12]
The feeling of triumph I felt when I received my Chinese green card in 2014 was one that I will never forget. Triumph is certainly the appropriate word, as Chinese permanent residents' permits are regarded as one of the most difficult to obtain in the world due to the high requirements involved.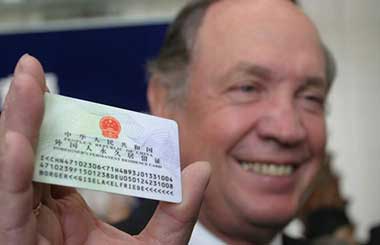 [2016-02-22 08:09]
Permanent residents' permits, or green cards, have been notoriously difficult to obtain in China, and many people believe they are of little use.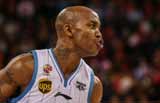 [2015-12-15 18:26]
CBA super star Stephon Marbury's efforts are being rewarded by Beijing who is expected to grant him a Chinese "green card" on Christmas Day.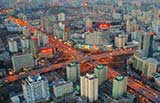 [2016-02-16 13:27]
Foreigners with work permits who have no properties in Beijing can buy one apartment, with the threshold of one year working in the city removed.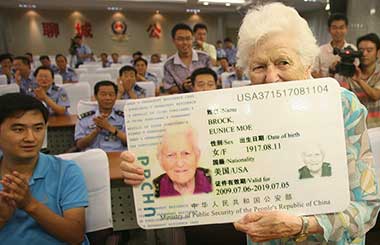 [2016-02-22 08:09]
Green card holders can stay in China without a time limit, and can depart or enter the country using only their passports and permanent resident's permit.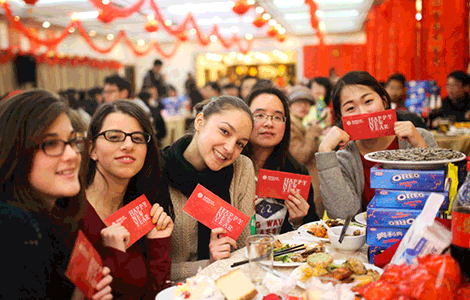 [2016-02-19 15:20]
China will ease the permanent resident application process for foreigners and provide them with better services, in the hope of attracting more international talent.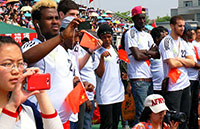 [2015-12-28 08:20]
As president of the International Students Union, Nindba Kenneth said organizing activities at Zhejiang University of Finance and Economics makes him happy.
[2015-11-24 08:14]
"I am so happy I finally got Chinese permanent residence after staying in China so many years," said Ada Jen, a US citizen and administrator at an international school in Beijing.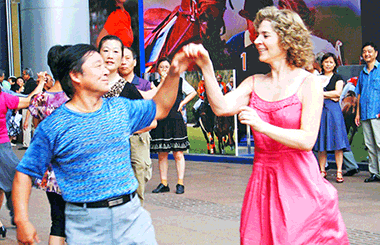 [2015-12-22 08:07]
Under loosened visa policies, 12 times more expats have obtained permanent residence cards in Shanghai in the past five months year on year.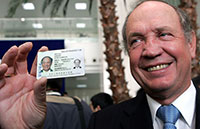 [2016-01-26 07:47]
Many foreign experts living in China say that obtaining a "green card" has not given them all the rights equal that they expected.
...