US man building mud house in rural China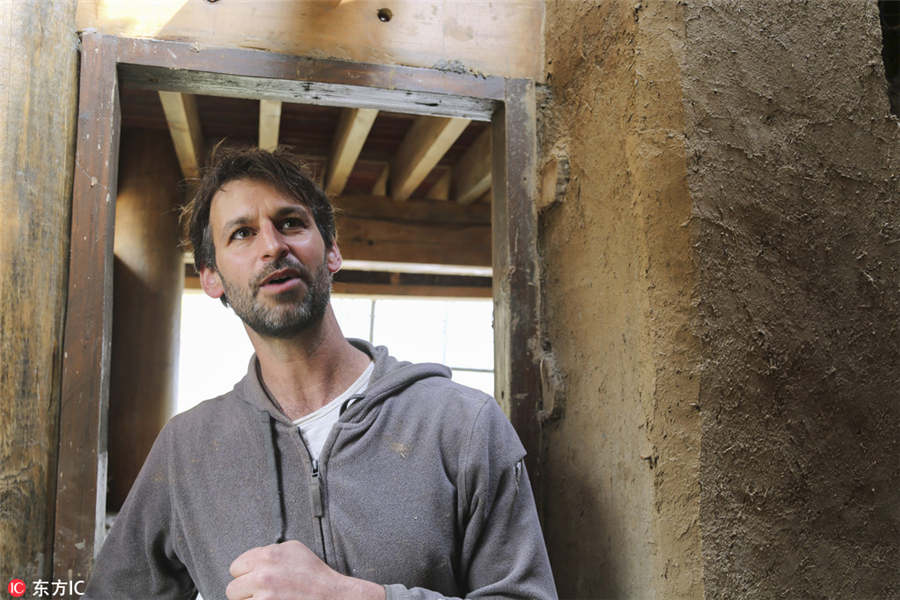 Li Jie is building a house in Yunqiu Mountain, Linfen of Shanxi province, Nov 20, 2017. [Photo/IC]
A 42-year-old man from US, whose Chinese name is Li Jie, is living an idyllic life in Yunqiu Mountain in Linfen of Shanxi province. He married a Chinese female and followed her to China. Now he is building a "mud house" using materials of soil, wood and wheat-straw in the mountain, which he calls "a house that can breathe".
Yunqiu Mountain is said to be the birthplace of the 24 Solar Terms, and many hermits came to practice Buddhism or Taoism in ancient times.
Li Jie, from New York, speaks fluent Mandarin, and said he enjoyed the life here. "I can integrate with nature here." Building a "mud house" has been a dream since his childhood, though he doesn't have a background in architecture. Li Jie said that all the building materials are locally sourced, and he spends most of his time with the workers every day. The house is scheduled to finish in the spring next year, and he is looking forward to live an idyllic life in this tranquil place.