Guo Pei: China's timeless haute couturier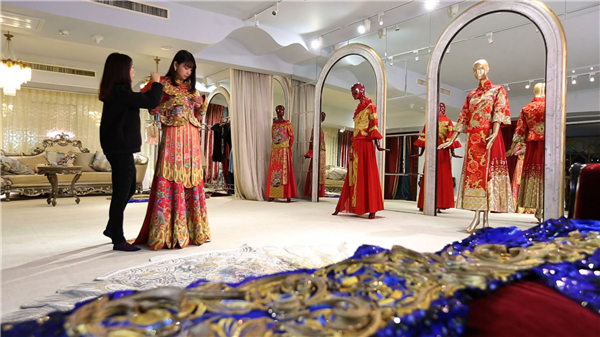 [Photo/CGTN]
For many people, the fashion world is a place where fame meets fortune. Tall, slim supermodels strut elegantly in clothes decorated in gold and silver; luxury goods are produced from this array of fancy attire and subsequently brought into the market, leading the trends of each season. Paris, the world's fashion capital, has become the place to be for many aspiring designers.
On the star-lit runways of Paris, a woman from Asia has caught the attention of many in this ever-changing industry.
"I don't want to design up-to-date fashion," said Guo Pei, one of China's first-generation fashion designers and haute couturiers. "I refrain from defining the lifespan of anything with time."
Haute couture is an artistic, personalized method of design that Guo believes outlives the lifespan of trendy clothes. She hopes to merge clothes, people and culture into one, to create the sort of fashion that can truly become part of people's lives.