Guo Pei: China's timeless haute couturier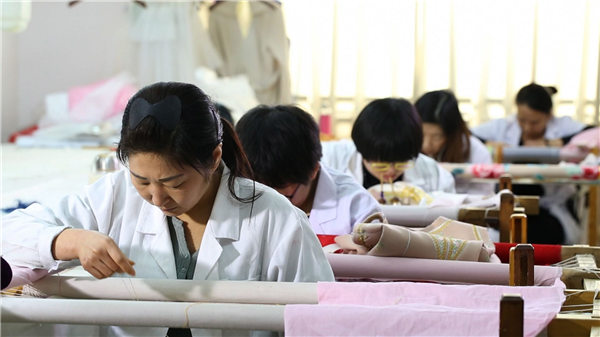 [Photo/CGTN]
The two also collaborated back in 2010 during her One Thousand and Two Nights show. Upon seeing her design, Carmen said, "Pure beauty like this has left me in awe."
"Through handicraft, I want to convey a state of mind, a true aspiration," said Guo, who sometimes embroiders her own designs. She believes that haute couture can help people rise above themselves to create better things, leaving memories for future generations.
Perhaps, for her customers and audience, the beauty of her designs is indeed a path to eternity.