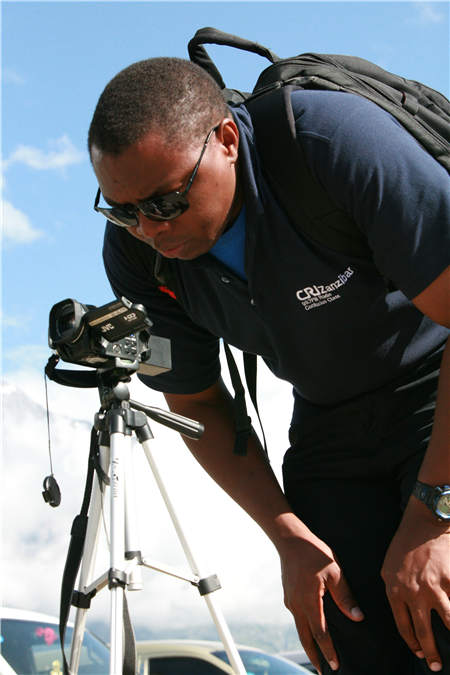 [Photo provided to China Daily]
He then ended up drinking beer on an empty stomach after being invited by a Western stranger.
"So one of the first Chinese sentences I learned is 'ting bu dong', meaning 'I don't understand,'" says Mpunji, who started to slowly make foreign friends and later some Chinese friends who could speak English.
"Things have changed greatly over the years. It's common to find people who can communicate in English in the streets today."
He says even some taxi drivers can speak English.
Mpunji calls his twin sons, who are studying in Chinese schools and use Chinese as their first language, "Beijing kids".
"They sometimes try to teach me Chinese and Chinese culture," Mpunji says, smiling.
Mpunji jokes that after working for more than 10 years here, he's "stuck" in the Chinese capital and has no plans of leaving China.
"Whether I stay in China or go back to my home country, I really want to play a bigger role in the relations between China and Tanzania, and maybe other African countries," he says.
Mpunji believes his stay in China has been a valuable experience.
"I learned how to interact with people whose culture is so different from mine, and I learned the spirit of hard work from the Chinese people," he says.