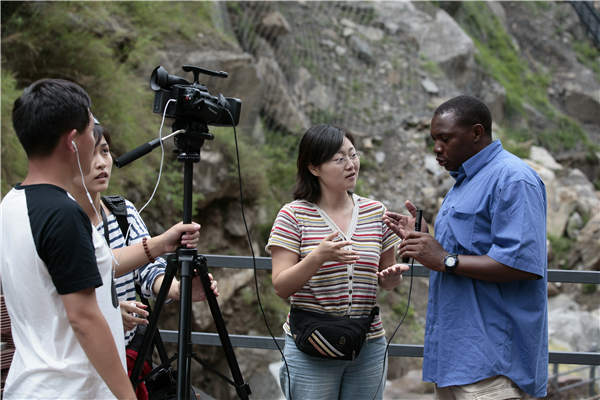 As a producer at China Radio International, Mpunji has been involved in the programs to help African people better understand China's development.
"People in Africa felt they were respected. Because usually Africa is on the sidelines when leaders choose their first visits," Mpunji says, adding that local people were impressed when Xi pledged a new type of partnership and promised to improve people's lives instead.
But Mpunji says even though cooperation between the governments has been close, there is still a long way to go before ordinary people from both countries understand each other better.
Some people from Africa still have an image of China of the 1960s, he says. "They think China must be very poor, while some others think all Chinese people are rich."
Mpunji has been involved in efforts to enhance mutual understanding.
He helped to dub the Chinese TV series, A Beautiful Daughter-in-Law Era, into Swahili a few years ago. As the first Chinese TV series focusing on ordinary Chinese people's lives, it was aired on local channels and became widely popular.
Even President Xi mentioned its popularity in Tanzania during his visit.